The Market Kit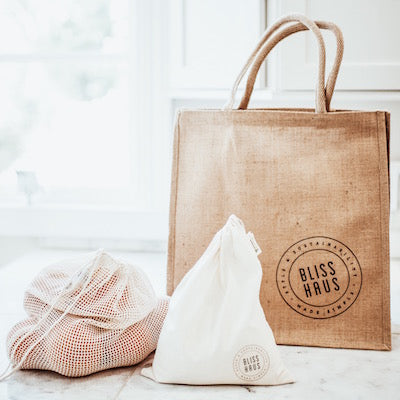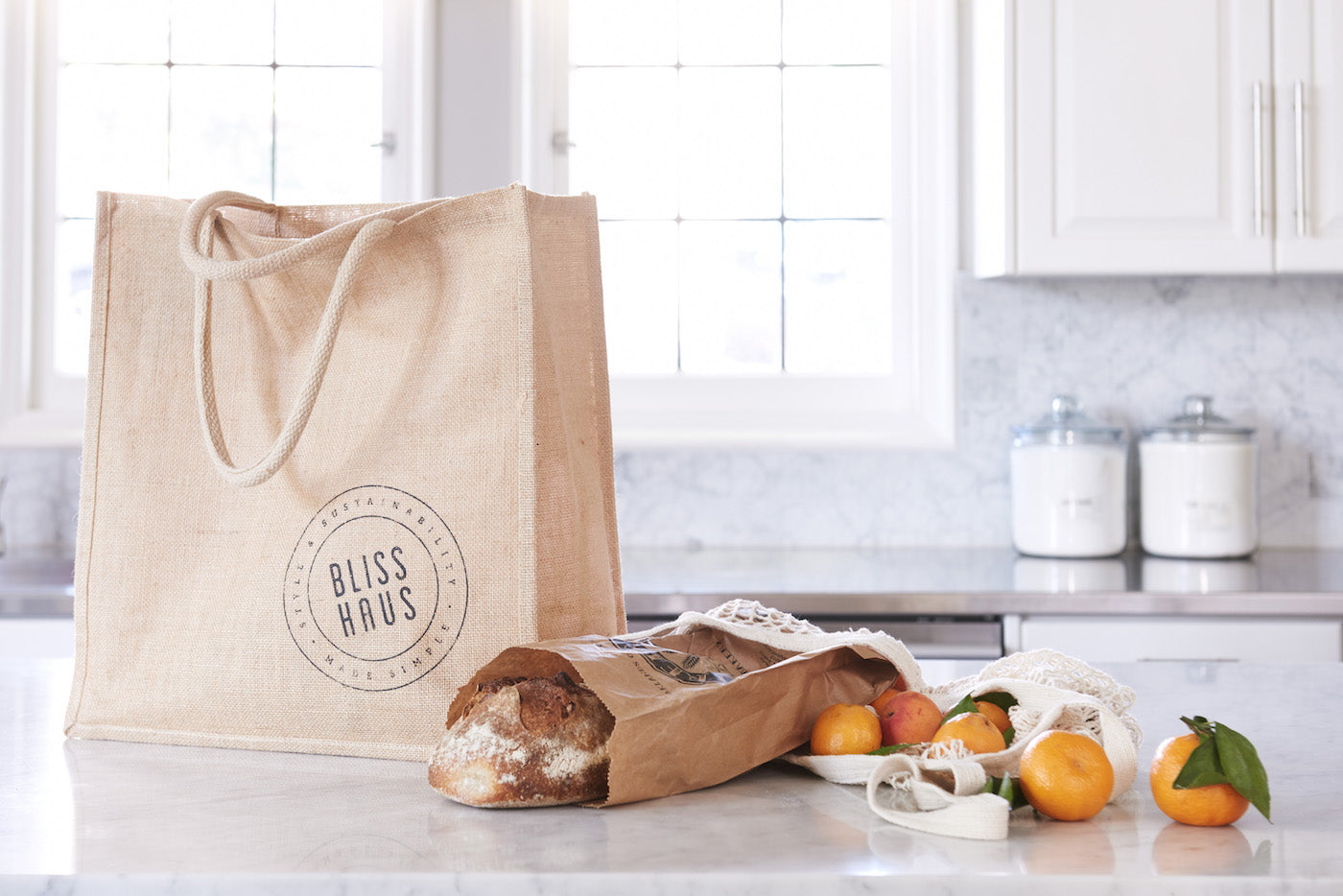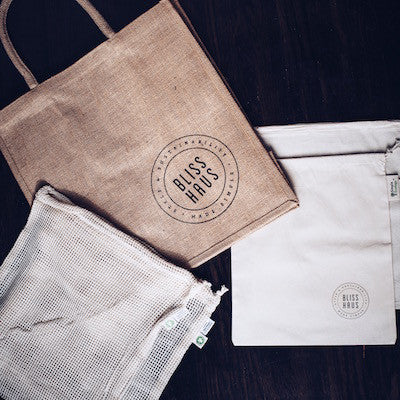 Description
What You Get
Our Market Kit includes our essentials: the fabulous shopping totes, produce mesh bags and flour sacks so you can stock your pantry without using a single shred of plastic. 
2 Tote Bags

3 Produce Bags
3 Bulk-Bin Sacks
2 Glass Containers

1 Blisshaus Shopping Tips & Tricks
(Oh and nope, the cutie pie is NOT included - so sorry. But look how big and sturdy the bags are!) 
We tested dozens of tote bags to find the perfect shape: large but not too wide so you can elegantly breeze through your farmers' market or down the aisles of your coop without knocking over anything. The bags fit perfectly into your foot wells or even stand up tall by themselves in your trunk.
The large totes are made out of all natural jute and feature cotton webbed handles, so they are soft and comfy even on your bare shoulders on those tank-top days. As you've guessed correctly, the straps are long enough to wear over your shoulder, but not too long so the bags will NOT drag on the floor if you carry them in your hands (even if you're only 4'8" as some of us.)
The glass containers are included so you can just hand them to your butcher so he/she can weight your meats right in the glass instead of wrapping it in all that plastic and paper.
For extra convenience, the Tar weights are printed on each bag and container so your grocer can quickly deduct them when checking you out. 
SHIPPING

We ship 100% plastic-free. Always have and always will. Yep, we ship all our glass jars 100% plastic & bubble wrap free! Take that big, fat online vendors.

delivery

Jars are heavy - so yes, shipping costs are high. When you order bundles of jars, we save shipping materials & gasoline and ship orders over $250 free as our Thank You!

LIFETIME MEMBERSHIP

We know you'll love and keep your jars forever. If you ever need a new label, emails us at hello@blisshaus.com. Once a Blisshaus customer, always a Blisshaus customer :-)