Natural Bee's Wax Wrap
Regular price

$ 20.00
Sale price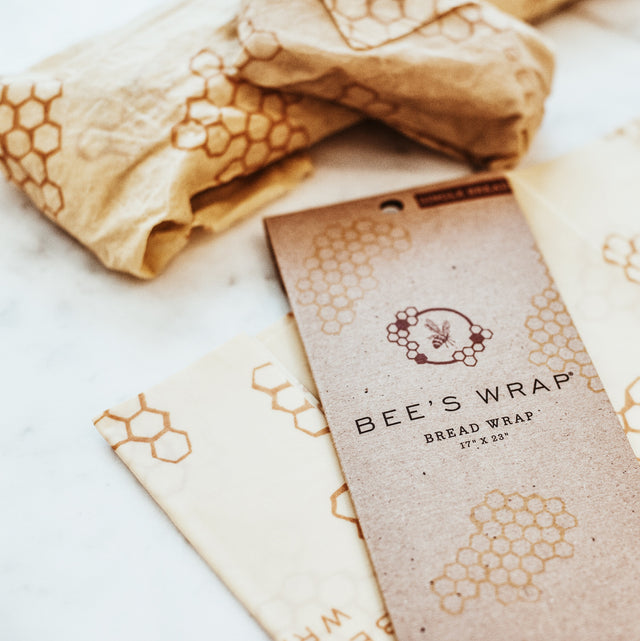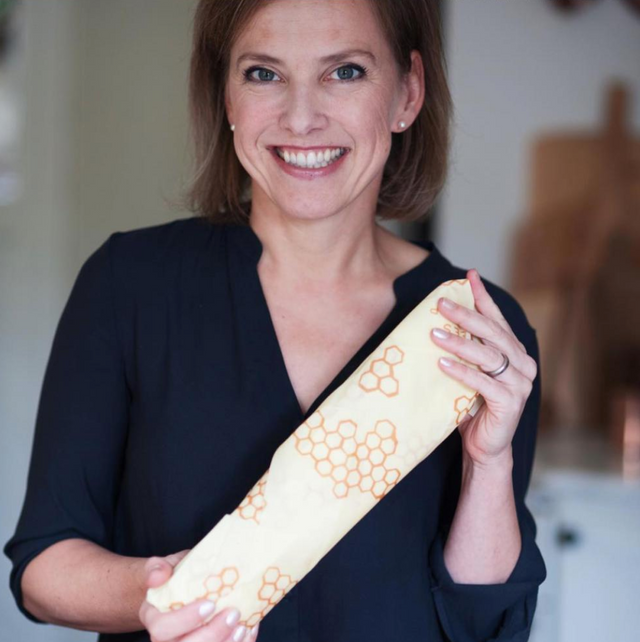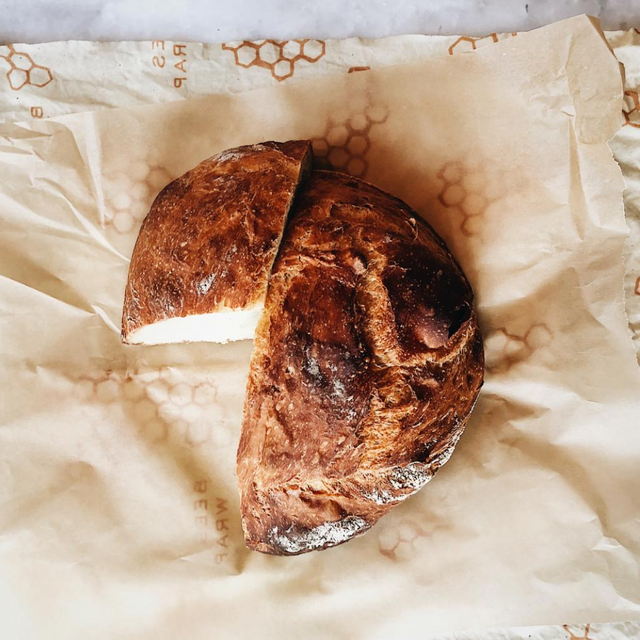 Kick the plastic wrap habit with our favorite Bee's Wax Wrap. 
It keeps our bread and veggies fresh. Simply wrap the goods, hold with your hands and the earth of your pam molds the wrap to the item you covering. You will be set to go in just a few seconds. (And yes, you'll be fine even if your fingers always are cold like mine.)
We find our bread lasts longer in the wrap - a loaf will stay soft for as much as a week (of course, our kids gobble them up usually faster than that). We wrap cut lemons, cabbage, avocados, our cheese and whatever else need to be stored. We even cut the wrap into tiny squares and seal our green smoothie bottle with them.
We like to keep just one size around - the large bread wrap - and cut it into smaller sizes only if needed.  Wrap measures 17" x 23". 
Did you know?
Plastic-Free Packaging
We ship all our jars and products plastic-free. Alwyas have and always will. Take that behemoth online vendors and big box stores.
Low Impact Shipping
We ship ground in order to minimize our footprint. Yes, this makes us slower at times than the need-this-instantly online stores but we know our jars are worth the wait. Note that we do offset our carbon footprint with our shippers.
Lifetime Labels
We know you'll love your jars. And they will last you a lifetime. This is why we promise you a lifetime of label refreshes should your tastes change or a label get smudged in a cooking extravaganze. Email hello@blisshaus.com and we'll hook you up with your replacement labels
Spread the Love
The planet is running a red, hot fever!

So Quick: tell 2 of your friends they need to start doing the Blisshaus thing like you are!
We need you to convince only 2 friends to join the Blisshaus way in order to reach exponential growth and make our movement HUGE enough to have significant impact.

When you do, we'll send you a Thank You gift, so be sure to tell them you sent them.
Women Owned & Operated
We create jobs for part-time working mommas and sheroes in order to helps us all balance work & family & studies. By buying Blisshaus, you support women who are juggeling it all. Thank you!