The Fridge Container Kit
Regular price

$ 188.00
Sale price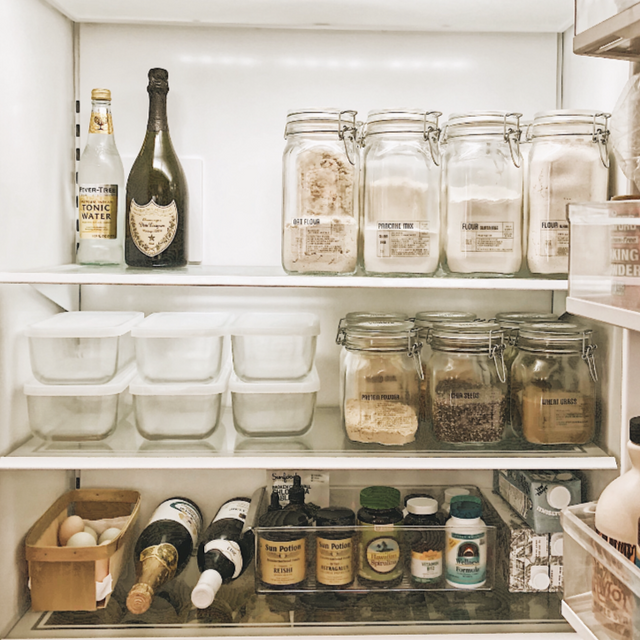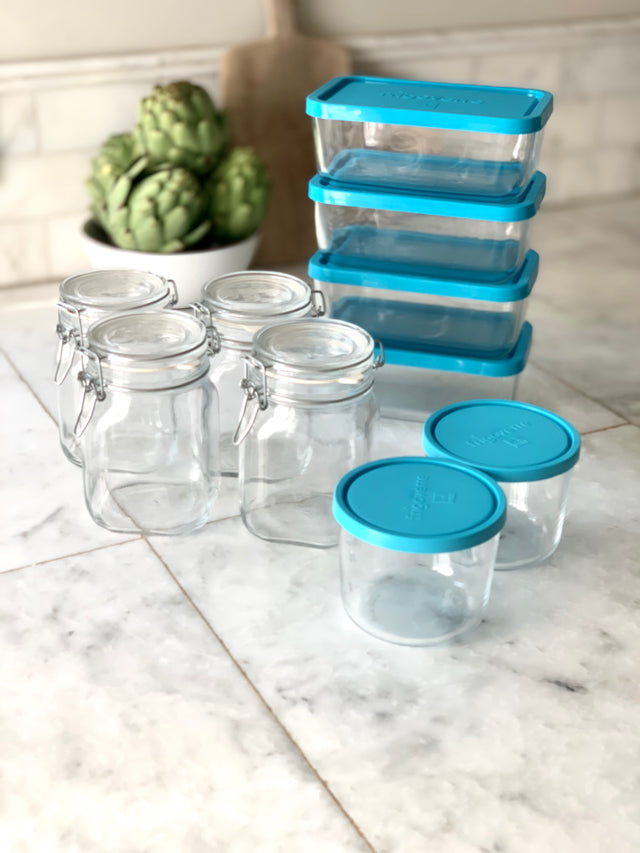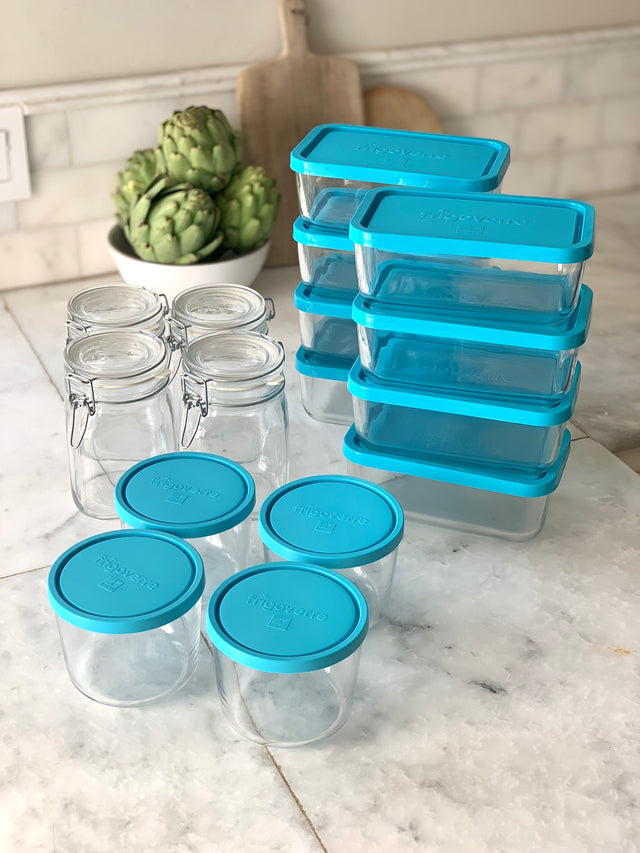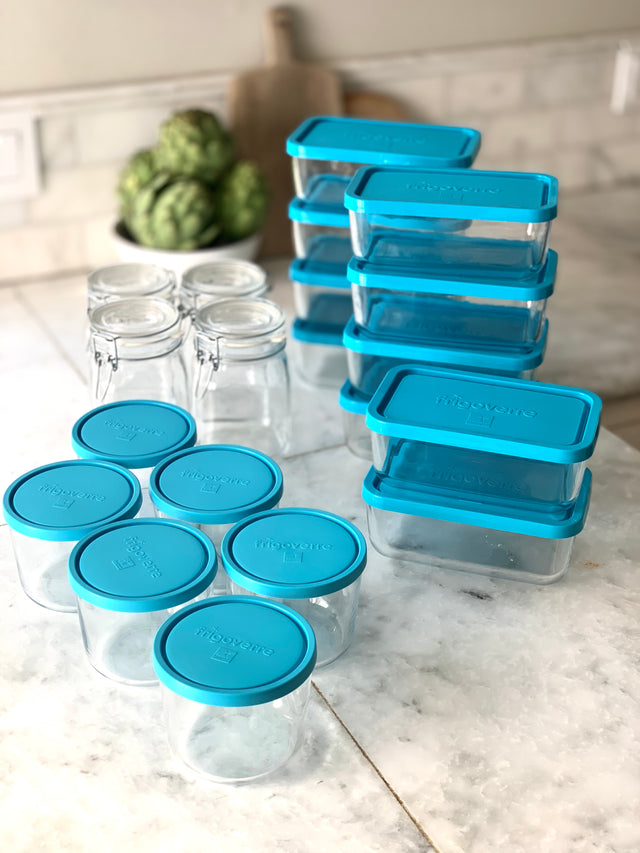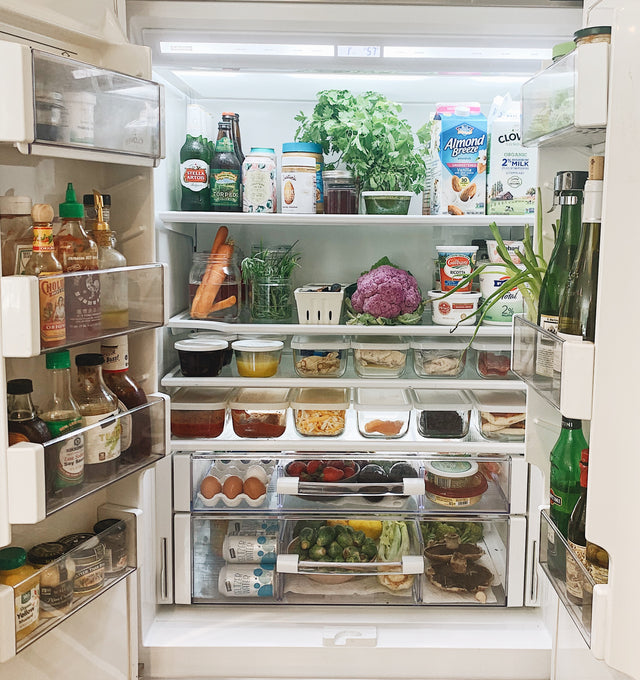 If you are tired of rifling through your fridge, you must try our fridge organizing move!
Start with our Fridge Kit. It includes all the glass storage containers for your chilled foods. Once you have them, you must try the Blisshaus way of storing them --> It's ingenious:
Wiebke insists that you store your containers in the fridge AT-ALL-TIMES! 
Yes, even when they are clean & empty. This Blisshaus move will transform your life!  
Wiebke's brilliant organizing move is all the rage with organizers and homemakers. You must give it a try: 
First, you end up with a clean, chilled container when it's time to stow away leftovers. 

Second, you free up cabinet and/or drawer space where you used to store leftover containe

rs.

Best of all, everybody in the family can see whether there are leftovers to eat, ingredients to cook, or a shopping run to complete.
Whether you like to cook vegan and pre-chop your veg, or if you're a carnivore and buy your special meat treat at the butcher (for yes, we DO encourage you to consider meat as a very special treat not to be wasted), our Blisshaus loaf pans & jars help you keep your fridge organized, and your food clearly visible.
You can even take your loaf pans directly to the butcher.  Ask them to tare-out the container and place the fish or meat directly in your pan. And voila! You just saved butcher paper and a plastic bag. 
The jars are dishwasher and freezer-safe. Invest in them once and treasure them for decades to come.
The Kit includes
Kit #1: Family of 1-2
4 loaf-pan-shaped glass containers (teal)
4 short Blisshaus jars
2 round jars with lids (teal)
Kit #2: Family of 3-4
8 loaf-pan-shaped glass containers (teal)
4 short Blisshaus jars
4 round jars with lids (teal)
Kit #3: Family of 4-6
10 loaf-pan-shaped glass containers (teal)
4 short Blisshaus jars
6 round jars with lids (teal)
We include the short jars so you can store your fresh vegetables and herbs in water in the jars. Try it out: They'll last forever like this.  We also like to store our best nuts and seeds in the fridge. They are high in oils and last longer in cold temperatures. The wire-clasp jars are airtight so that no moisture will get to your seeds.
NEW: Add a VIRTUAL FRIDGE CONSULTATION to your order and we will personally (via Zoom) walk you through setting up your fridge from soup to nuts!  
Did you know?
Plastic-Free Packaging
We ship all our jars and products plastic-free. Alwyas have and always will. Take that behemoth online vendors and big box stores.
Low Impact Shipping
We ship ground in order to minimize our footprint. Yes, this makes us slower at times than the need-this-instantly online stores but we know our jars are worth the wait. Note that we do offset our carbon footprint with our shippers.
Lifetime Labels
We know you'll love your jars. And they will last you a lifetime. This is why we promise you a lifetime of label refreshes should your tastes change or a label get smudged in a cooking extravaganze. Email hello@blisshaus.com and we'll hook you up with your replacement labels
Spread the Love
The planet is running a red, hot fever!

So Quick: tell 2 of your friends they need to start doing the Blisshaus thing like you are!
We need you to convince only 2 friends to join the Blisshaus way in order to reach exponential growth and make our movement HUGE enough to have significant impact.

When you do, we'll send you a Thank You gift, so be sure to tell them you sent them.
Women Owned & Operated
We create jobs for part-time working mommas and sheroes in order to helps us all balance work & family & studies. By buying Blisshaus, you support women who are juggeling it all. Thank you!