The Granita Container Kit
Regular price

$ 68.00
Sale price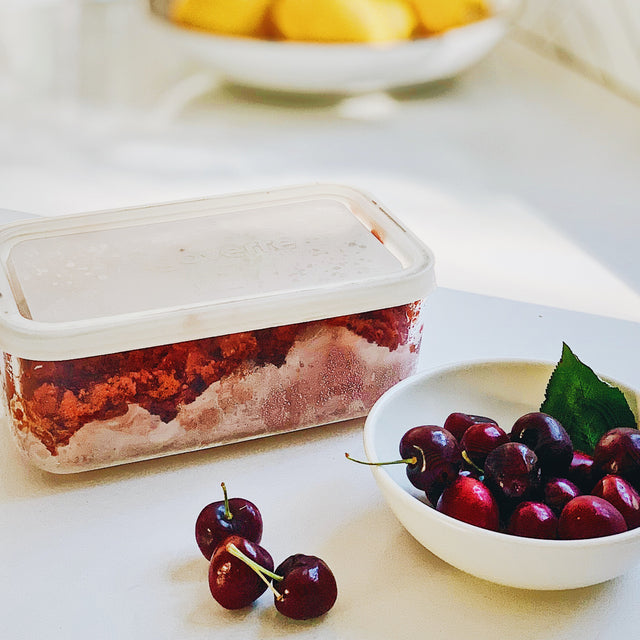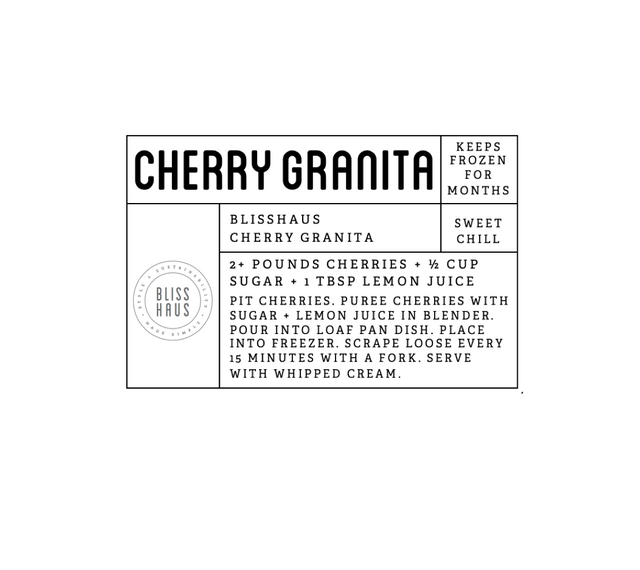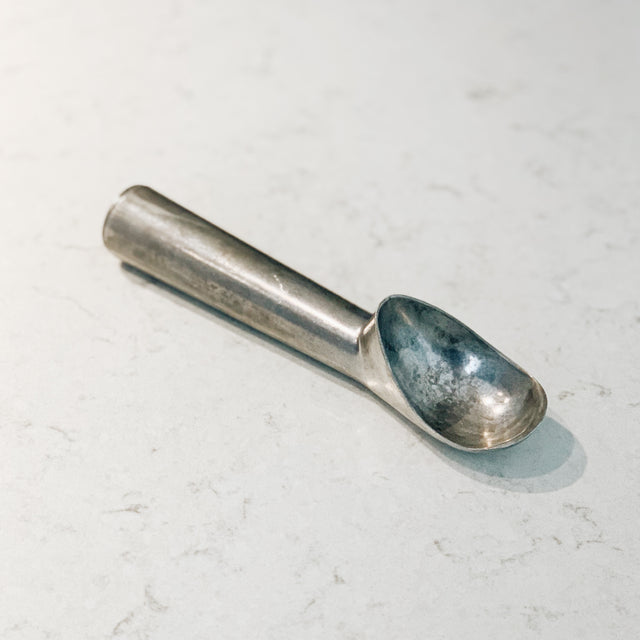 The Blisshaus Fridge Glass Containers are the BEST for making and storing your own snow-cone ice, aka granitas. Our Fridge/Freezer Glass Containers are in the shape of a traditional loaf pan. This means you can scoop the perfect ice cream ball out of them! 
The long and narrow shape also takes advantage of the depth of your freezer.
Each container has a lid and they stack perfectly on top of each other.
For this kit, we include 2 glass containers with lids. Each has its own label. One has the Cherry Granita Recipe and the other our absolute favorite, the Decaf-Coffee Granita.
The containers are dishwasher- and freezer-safe. So truly they are your forever jars. Invest in them once and savor them for decades and decades to come.
The Kit includes
2 loaf-pan-shaped glass containers with recipe labels
1 ice cream scooper

The ice cream scooper looks fabulous and works even better. It is made from aluminum and filled with a heat-conducting gel. This way, the warmth of your hand gets transferred to the scoop and helps when you shape the perfect granita-snow-balls for your snow cones.
Please DON'T put the aluminum scooper into the dishwasher. The dishwasher salts react with the aluminum and give it a greyish, powdery coating. This coating is safe to eat but not so pretty.
Note: the loaf-pan-shaped glass containers do come with plastic lids. The plastic is food-safe and can go in the dishwasher or microwave.  Yes... we know... sigh... the plastic on these is a plastic exception. We've tried other lids, but those did not prove out to work for busy families. So you may use OUR plastic-hall pass for this purchase. 
In the end, if we get you to make your own granita, sorbets, and ice creams, you'll end up saving a LOT of packaging on those ice cream pints over the months and years to come. So here's to Progress over Perfection!
Did you know?
Plastic-Free Packaging
We ship all our jars and products plastic-free. Alwyas have and always will. Take that behemoth online vendors and big box stores.
Low Impact Shipping
We ship ground in order to minimize our footprint. Yes, this makes us slower at times than the need-this-instantly online stores but we know our jars are worth the wait. Note that we do offset our carbon footprint with our shippers.
Lifetime Labels
We know you'll love your jars. And they will last you a lifetime. This is why we promise you a lifetime of label refreshes should your tastes change or a label get smudged in a cooking extravaganze. Email hello@blisshaus.com and we'll hook you up with your replacement labels
Spread the Love
The planet is running a red, hot fever!

So Quick: tell 2 of your friends they need to start doing the Blisshaus thing like you are!
We need you to convince only 2 friends to join the Blisshaus way in order to reach exponential growth and make our movement HUGE enough to have significant impact.

When you do, we'll send you a Thank You gift, so be sure to tell them you sent them.
Women Owned & Operated
We create jobs for part-time working mommas and sheroes in order to helps us all balance work & family & studies. By buying Blisshaus, you support women who are juggeling it all. Thank you!