The Core Pantry Kit
Regular price

$ 634.00
Sale price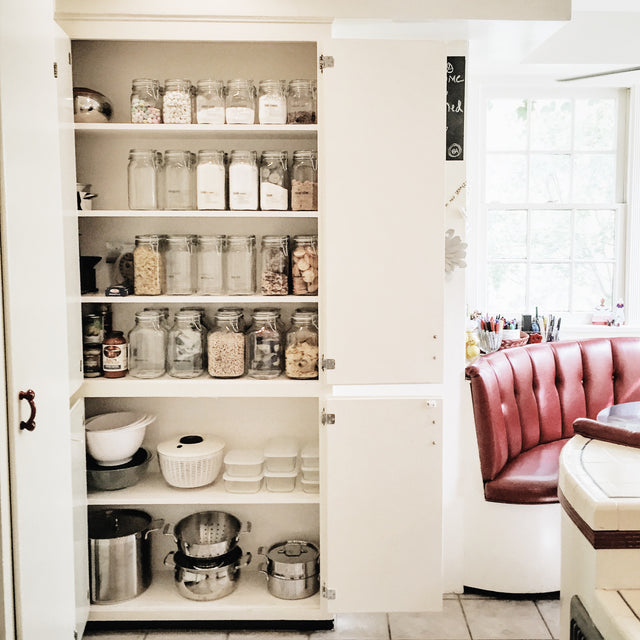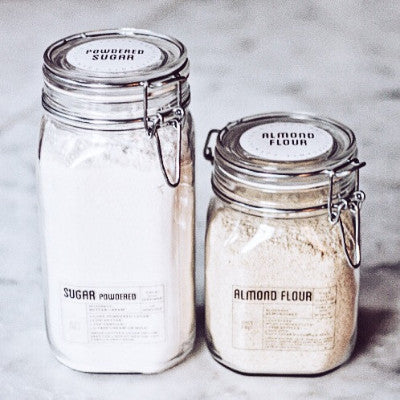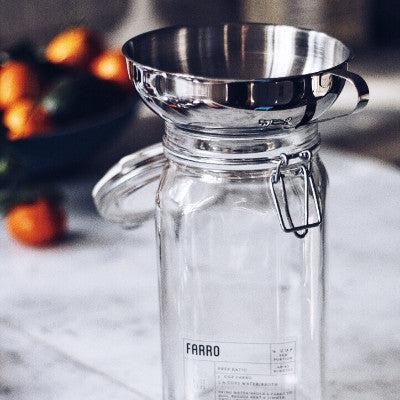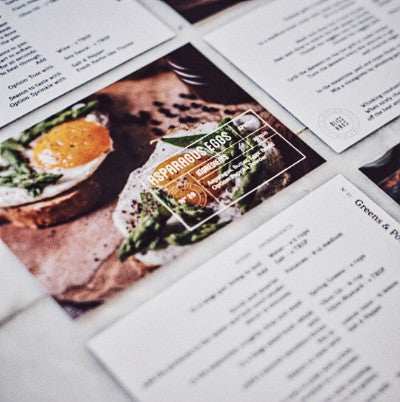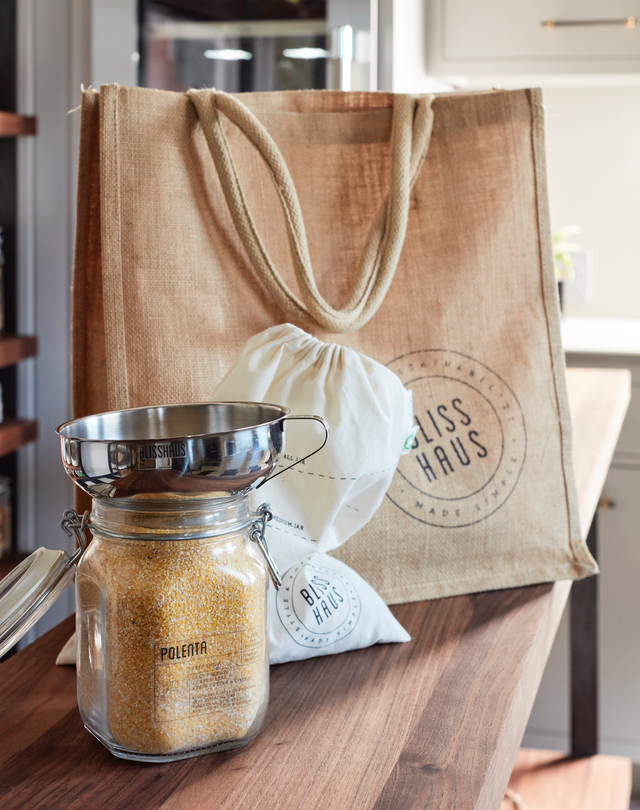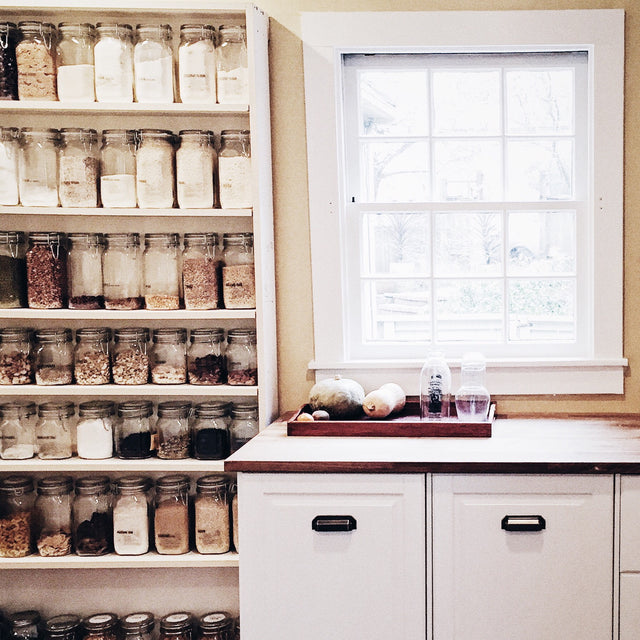 What You get
With over 70 items, the Core Pantry includes all the jars, recipe cards and cheat-sheets you need to set up a gorgeous and practical, time-saving pantry.
The kit includes:
18 Blisshaus Pantry Jars (12 tall, 6 short)
18 Blisshaus Core Pantry Labels
1 Blisshaus Funnel
3 Blisshaus Pantry Spoons (one each: 1/2 cup, 1/4 cup and 1/8 cup) 
4 Blisshaus Bulk-Bin Sacks
4 Blisshaus Veggie Nets
1 Blisshaus Tote
24 Blisshaus Recipe Cards
1 Blisshaus Shopping Checklist
1 Blisshaus Pantry Set-up Instructions 
The Core Pantry includes the following labels

1. Pasta
2. Pasta
3. Pasta
4. Pasta
5. Rice
6. Risotto Rice
7. Farro
8. Polenta
9. Quinoa

10. Bean
11. Lentils
12. Split Peas
13. Couscous
14. Breadcrumbs
15. Flour
16. Corn Starch
17. Salt
18. Bouillon
Note: If you want customized labels, please please email us your custom selections after your purchase.
What You gain
We know just how busy you are. So we designed our Core Pantry with the goal to help you save time while you cut out all the wasteful packaging in your kitchen.
We've tested and perfected the pantry. We tracked the before and after. We tallied our grocery bills. And we are proud to share that the Core Pantry does it all: it helps save time, money and the planet. Best of all, once you set up this pantry you'll find that weeknight dinners are easier plus you're always ready for a few guests.
Our pantry shows you which jars to use for what pantry essentials like pasta, rice and beans, as well as salt, bouillon, etc. The container sizes are selected so that you can stock up on the core pantry items for 12 -16 weeks at a time. This way, you always have the essentials at hand while cutting tons of grocery store trips out of your schedule.
For your fresh foods like eggs, milk, veggies and fruit, we provide you with a shopping checklist so you just need one quick stop at your favorite market per week (purchase our Go-to-the-Market Kit for the ultimate set of totes and produce bags.)
Finally, the pick-your-own-adventure recipe cards give you a quick and easy way to find the inspiration and recipes for delicious dishes based on the time you have to prep - be it just 20 minutes or a full cooking extravaganza. Our Core Pantry Kit comes with the 24 seasonal California Supper recipes in their own jar so you can get cooking right away. 
Did you know?
Plastic-Free Packaging
We ship all our jars and products plastic-free. Alwyas have and always will. Take that behemoth online vendors and big box stores.
Low Impact Shipping
We ship ground in order to minimize our footprint. Yes, this makes us slower at times than the need-this-instantly online stores but we know our jars are worth the wait. Note that we do offset our carbon footprint with our shippers.
Lifetime Labels
We know you'll love your jars. And they will last you a lifetime. This is why we promise you a lifetime of label refreshes should your tastes change or a label get smudged in a cooking extravaganze. Email hello@blisshaus.com and we'll hook you up with your replacement labels
Spread the Love
The planet is running a red, hot fever!

So Quick: tell 2 of your friends they need to start doing the Blisshaus thing like you are!
We need you to convince only 2 friends to join the Blisshaus way in order to reach exponential growth and make our movement HUGE enough to have significant impact.

When you do, we'll send you a Thank You gift, so be sure to tell them you sent them.
Women Owned & Operated
We create jobs for part-time working mommas and sheroes in order to helps us all balance work & family & studies. By buying Blisshaus, you support women who are juggeling it all. Thank you!