The Holiday Baking Tool Kit
Regular price

$ 138.00
Sale price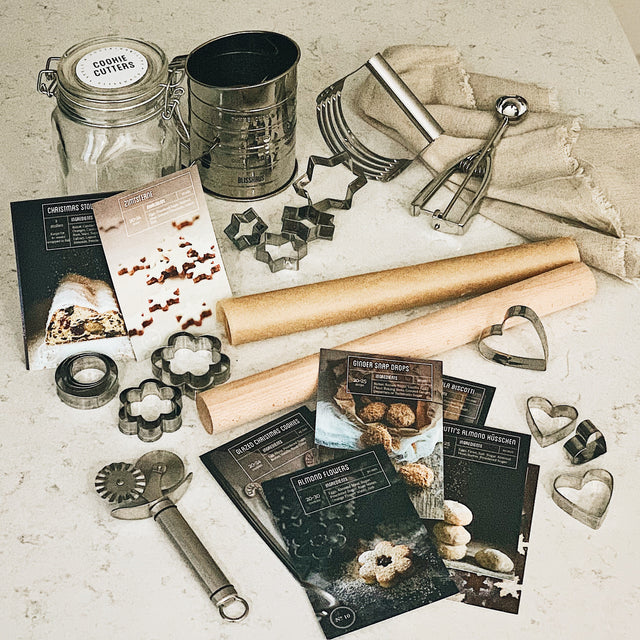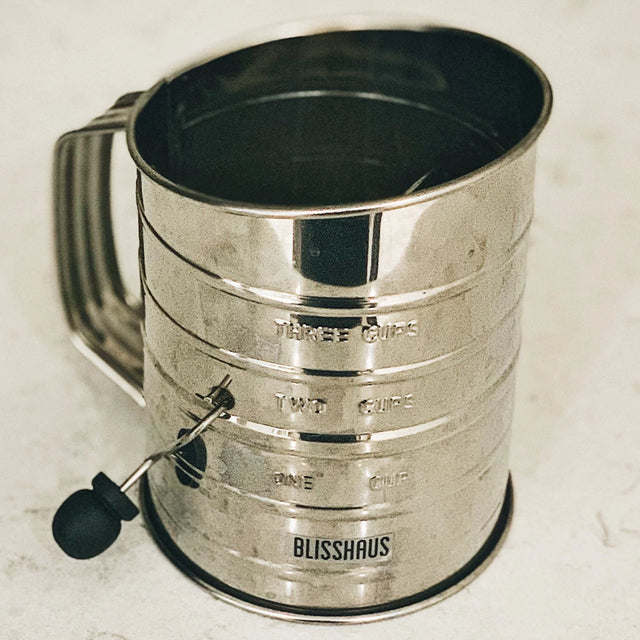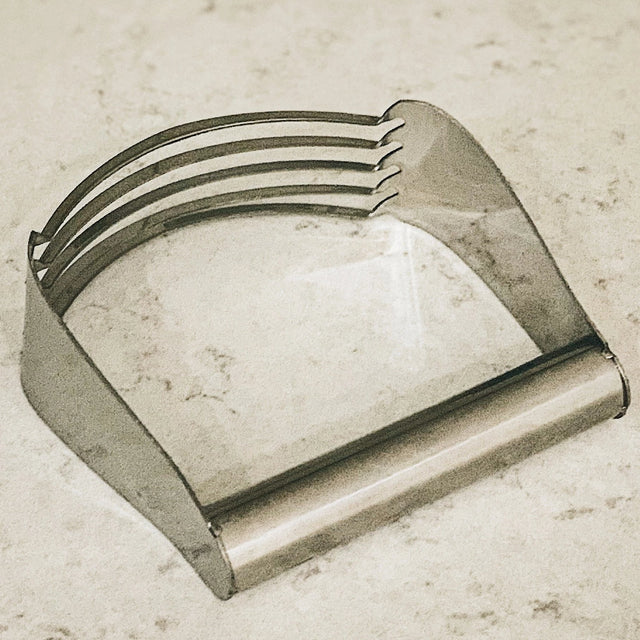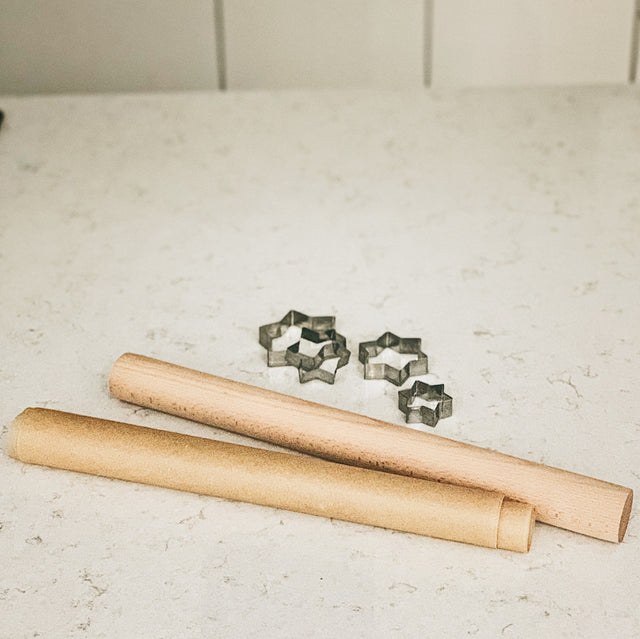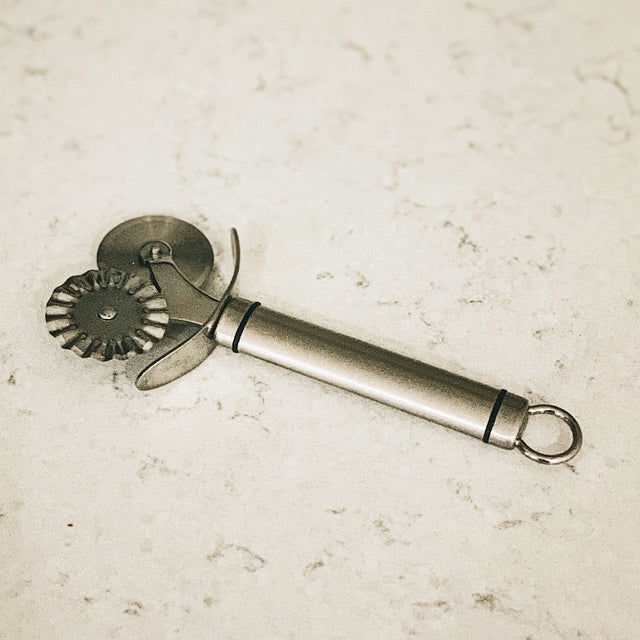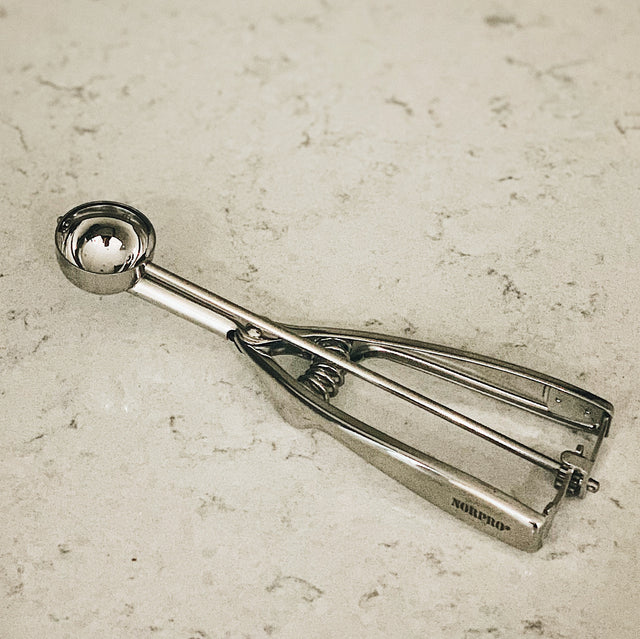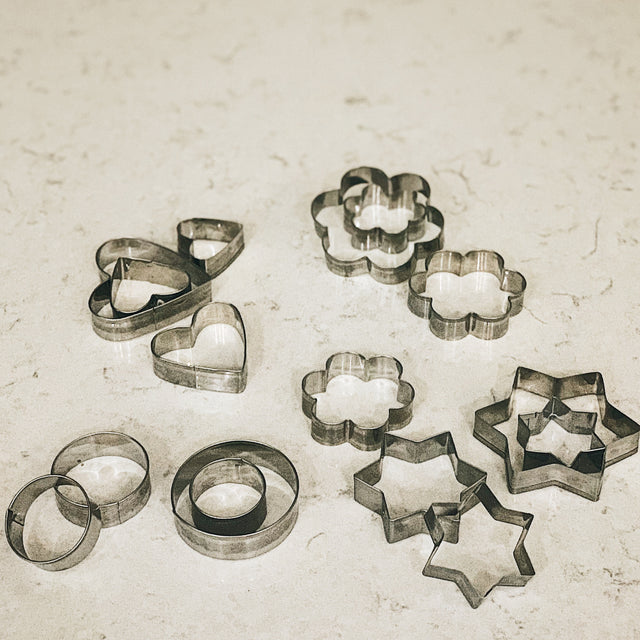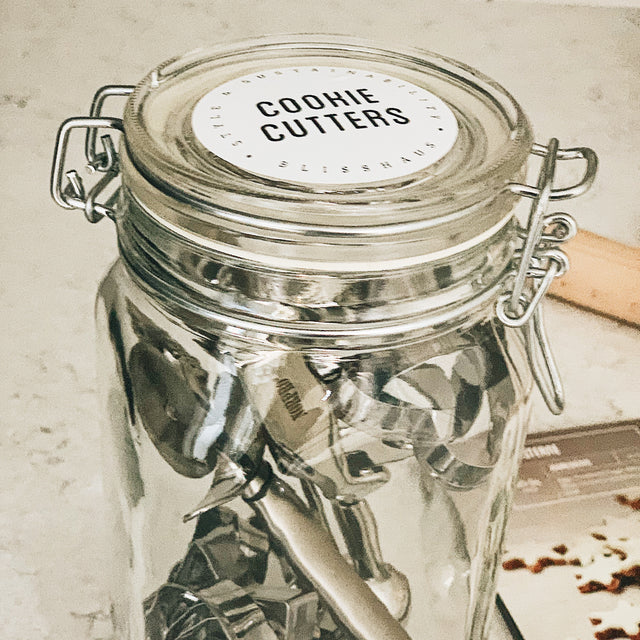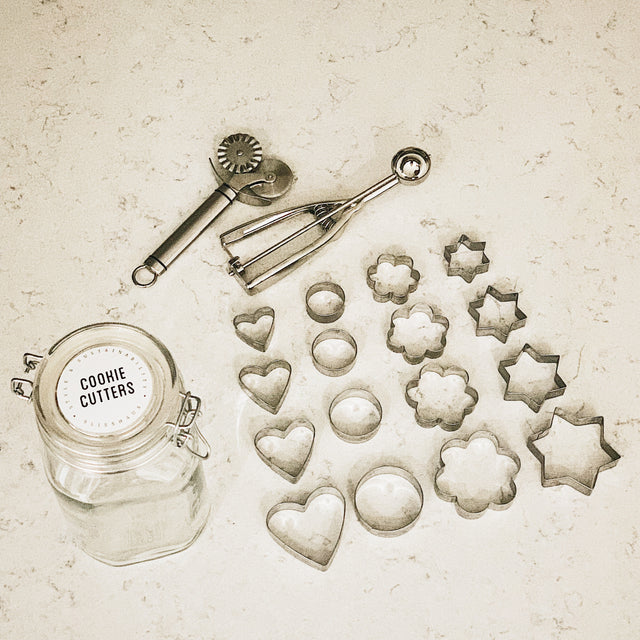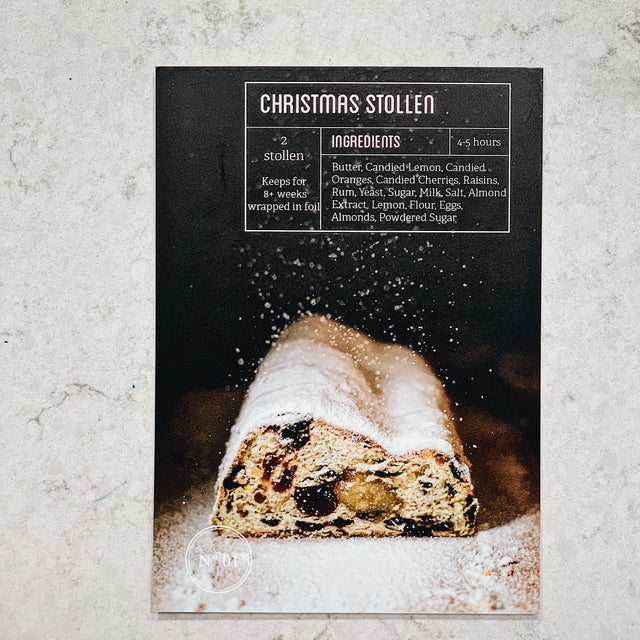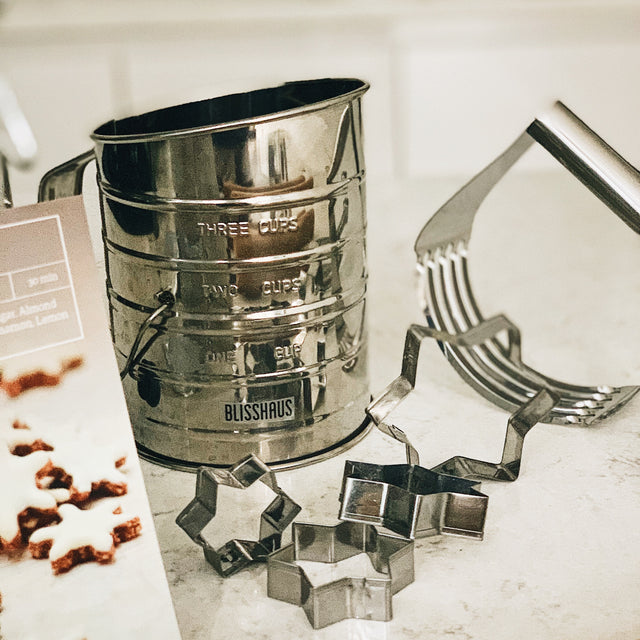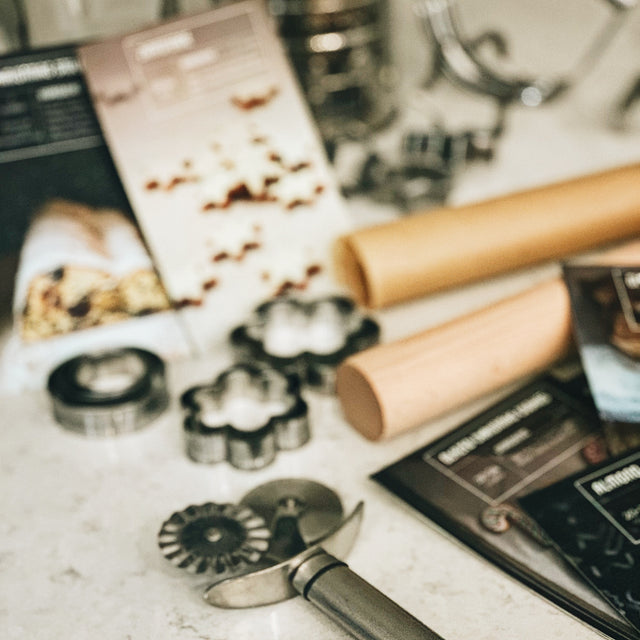 What You Get
Our full bundle of holiday baking tools and recipe cards includes all you need to create holiday traditions your family will treasure forever. 
The complete kit includes 35 items - all to become family heirlooms for sure:
1 Flour Sifter: Sifts flour and creates the perfect powdered-sugar-snowstorm
1 Pastry Cutter: Brings cookie dough together in no time and cuts down on chilling time
1 Rolling Pin: 100% gorgeous wood (which we do pop into the dishwasher!)
1 Pastry Wheel: A must for busy bakers who need to cut out cookies quickly
1 Cookie Dough Scoop: Perfect portions for your ginger drops or any other cookie
16 Cookie Cutters: 4 stars for holiday magic - plus 4 hearts & 4 flowers & 4 rounds
1 Blisshaus Jar: Convenient & classy storage for your cookie cutters, scoop, and pastry wheel.
1 Roll of Parchment Paper: Fully compostable and does double-duty for storing food
12 Blisshaus Holiday Baking Recipe Cards: Our family-favorites from Germany, France, England, & Italy
What You Gain

Give yourself and your family the gift of holiday memories by baking together in bliss and gratitude.
Remember that smell of freshly baked cookies in your grandma's house?
How about the taste of that butter-sugar-flour paste licked right off the wooden spoon? 
Or the fun of smushing together the dough and rolling it out to punch out cookies with cookie cutters?
That's what we're talking about here - tastes, smells, warmth, sounds, and sights of childhood dreams that you can recreate for the rest of your life. Now, that's what we call bliss!
Pick a recipe card - any - and line up your baking tools. Add flour, sugar, eggs, butter, and spices, and before you know it, you and your loves are baking cookies for the holidays. 
Did you know?
Plastic-Free Packaging
We ship all our jars and products plastic-free. Alwyas have and always will. Take that behemoth online vendors and big box stores.
Low Impact Shipping
We ship ground in order to minimize our footprint. Yes, this makes us slower at times than the need-this-instantly online stores but we know our jars are worth the wait. Note that we do offset our carbon footprint with our shippers.
Lifetime Labels
We know you'll love your jars. And they will last you a lifetime. This is why we promise you a lifetime of label refreshes should your tastes change or a label get smudged in a cooking extravaganze. Email hello@blisshaus.com and we'll hook you up with your replacement labels
Spread the Love
The planet is running a red, hot fever!

So Quick: tell 2 of your friends they need to start doing the Blisshaus thing like you are!
We need you to convince only 2 friends to join the Blisshaus way in order to reach exponential growth and make our movement HUGE enough to have significant impact.

When you do, we'll send you a Thank You gift, so be sure to tell them you sent them.
Women Owned & Operated
We create jobs for part-time working mommas and sheroes in order to helps us all balance work & family & studies. By buying Blisshaus, you support women who are juggeling it all. Thank you!