Custom Labeled Jars (Set of 2)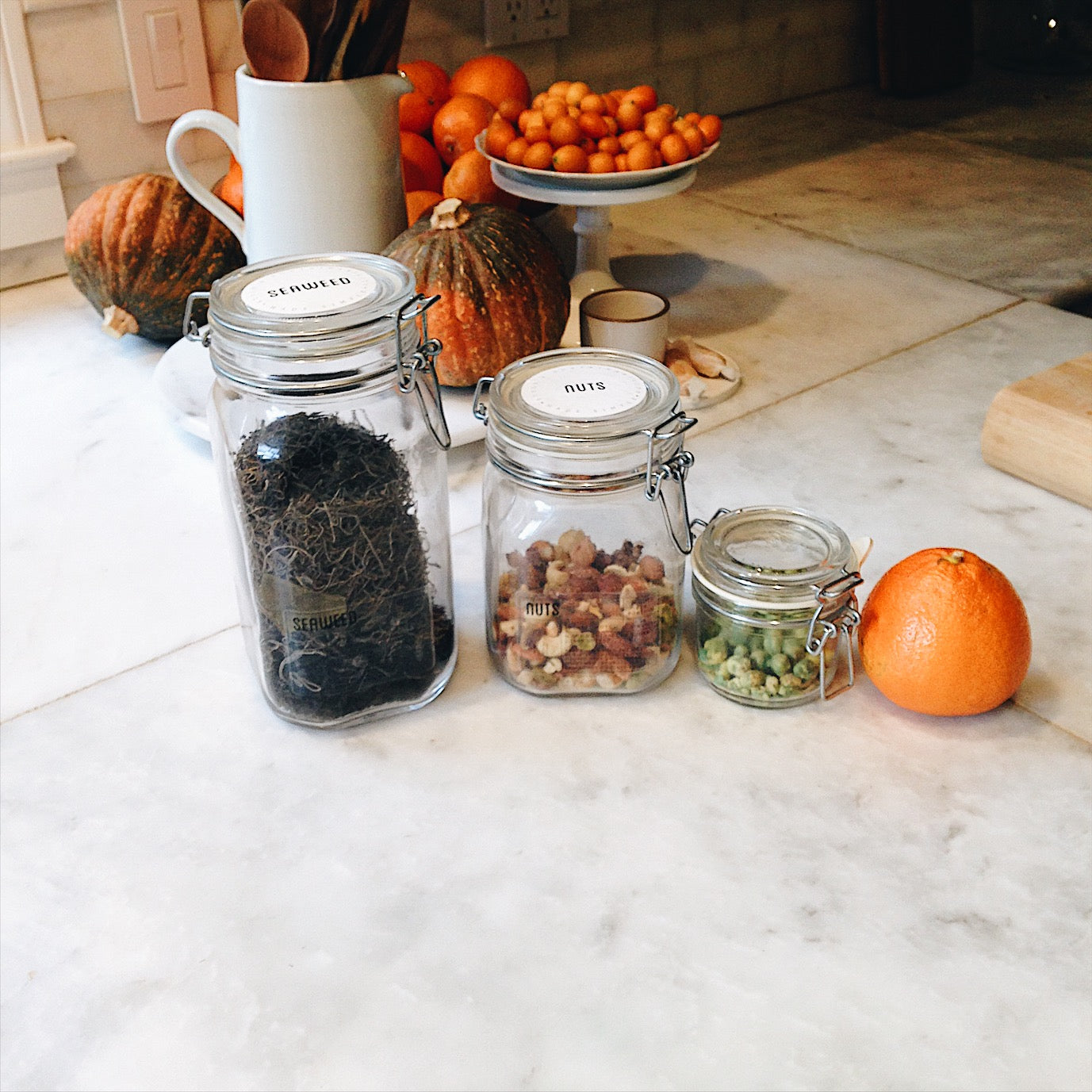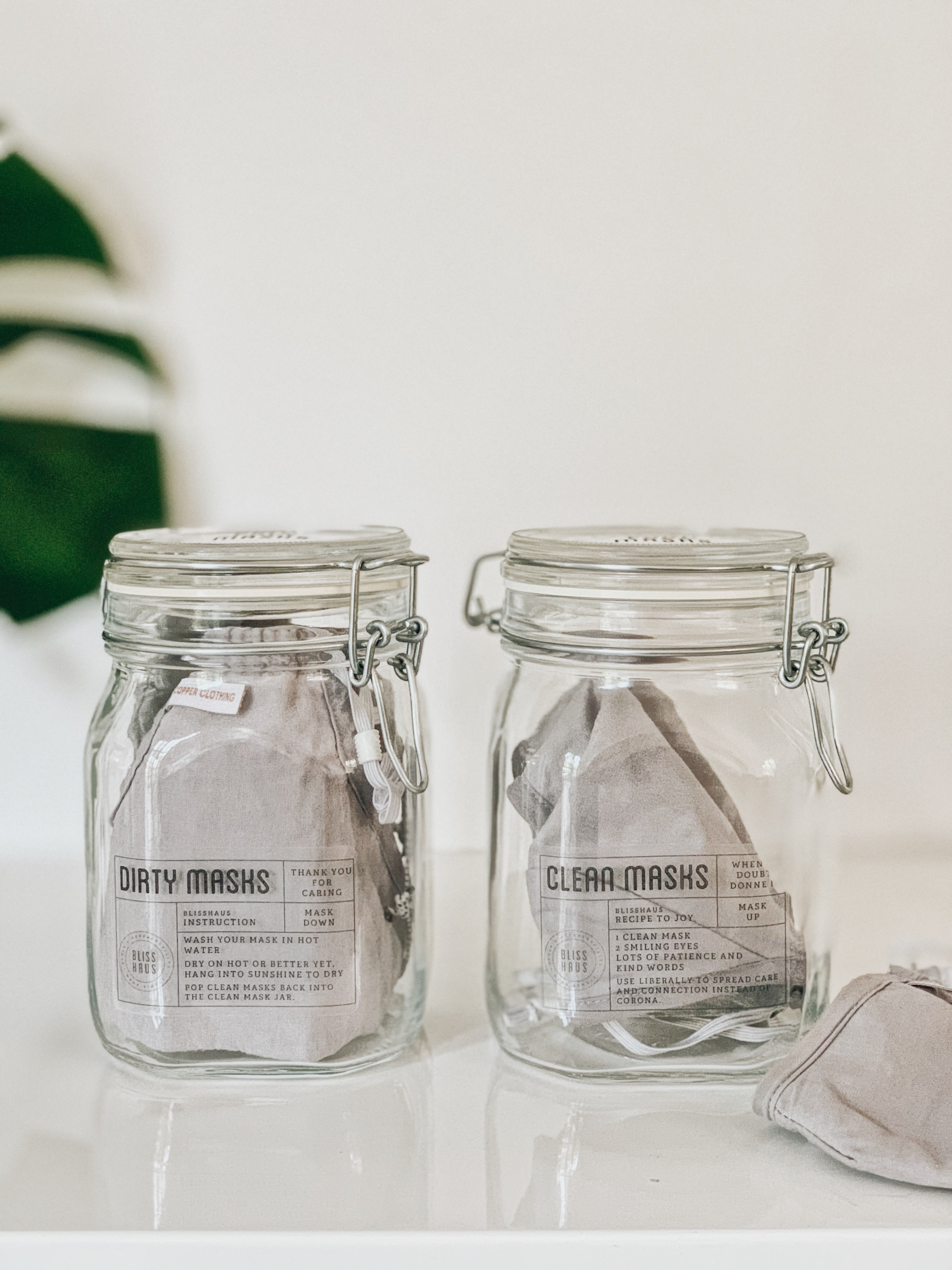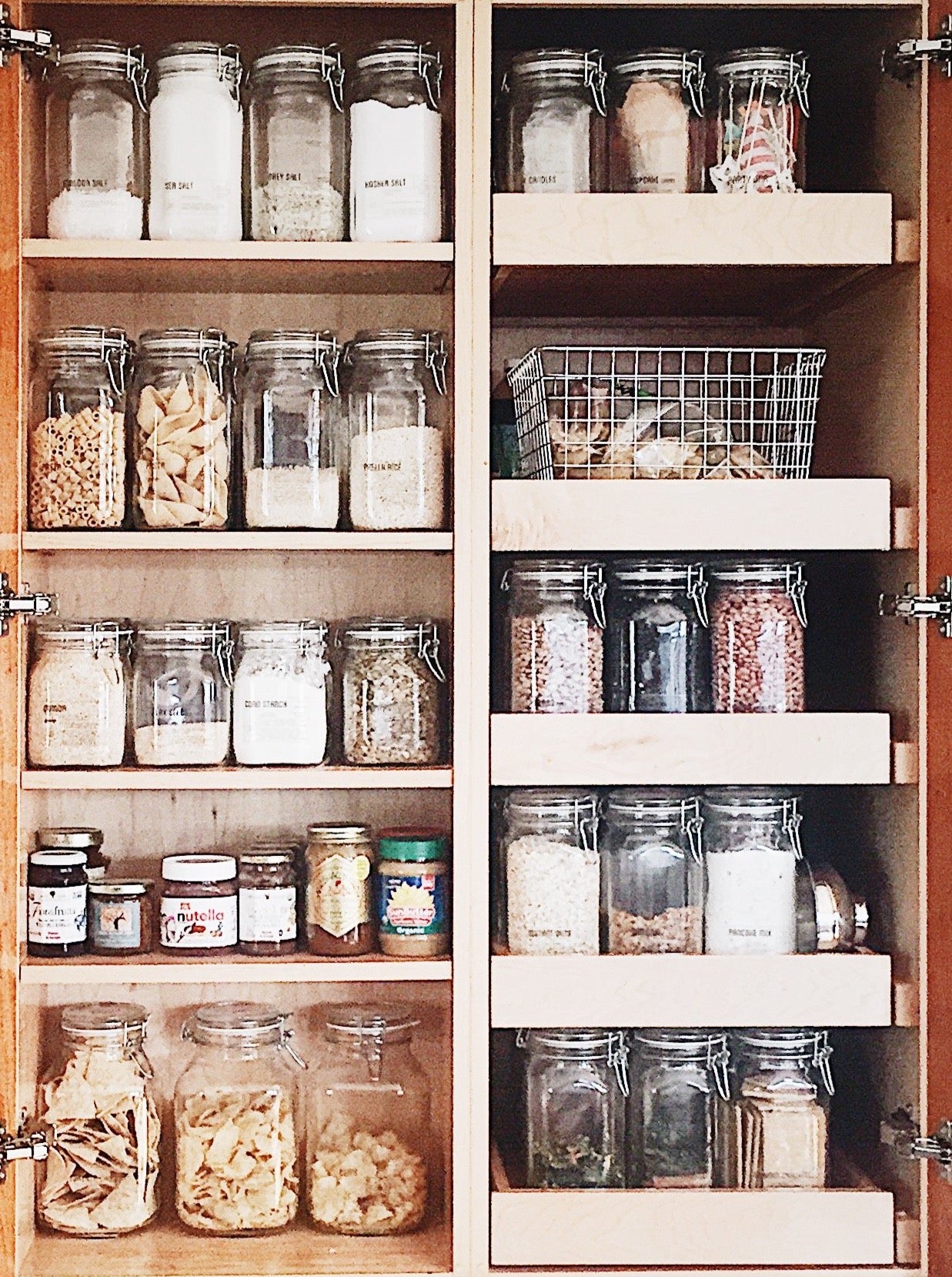 Description
Our glass jars are the key to the beautiful, streamlined Blisshaus look & feel. They seal airtight and will keep your food fresh.
Since they are glass, they are endlessly recyclable and contain zero by-products to keep your food clean and pristine. So pack up all those plastic bins and containers and make the switch to gorgeous, heirloom-quality glass jars!
Every glass jar comes with a label of your choice. When you place an order for any number of jars, add your labels choices to the "notes" at checkout or email us at hello@blisshaus.com. We have hundreds and hundreds of labels, so chances are we will have what you need.  
Choose from 5 sizes (Pictured: Tall & Short):
Mini: 
Holds 1 cup
Round jar with 3.25" diameter x 3.5" tall 
The Mini is the round jar with the wasabi peas, about the same size as a large orange
Short:
Holds 4 cups of rice *
4" square x 6.5" tall
Ideal for baking ingredients like coconut, almond flour, etc.
In the first photo, the Short is the almond flour jar
Tall:
Holds 6 cups of rice*
4" square x 8.75" tall
Ideal for core pantry items like rice, beans, noodles, etc.
In the first photo, the Tall is the powdered sugar jar
Big: 
Holds 8 cups of rice* 
5" square x 8.5" tall
Ideal for cereals, granolas and pasta and beans for families with big eaters
Photo coming soon!
Jumbo:
Holds 12 cups of rice*
5.5" square x 9.5" tall
Ideal for cereal, chips or large inventory of pasta. . We take the jar to our local taqueria and have them fill the chips straight into the jar. Can't get them any fresher - delish!
In the pantry photo, the Jumbo jars are on the bottom left
 * Please note: measurement varies depending on type of food you put in the jar. 
WASHING INSTRUCTIONS: The jar itself, the glass lid, and white rubber seal are dishwasher safe, as are the labels. 
The wire clasp is made from aluminum, so don't put that into the dishwasher. The salts in the dishwasher soap react with the aluminum and turn the aluminum surface grey and rough. Just pinch the wire clasp together to remove it from the lid and jar.  
SHIPPING

We ship 100% plastic-free. Always have and always will. Yep, we ship all our glass jars 100% plastic & bubble wrap free! Take that big, fat online vendors.

delivery

Jars are heavy - so yes, shipping costs are high. When you order bundles of jars, we save shipping materials & gasoline and ship orders over $250 free as our Thank You!

LIFETIME MEMBERSHIP

We know you'll love and keep your jars forever. If you ever need a new label, emails us at hello@blisshaus.com. Once a Blisshaus customer, always a Blisshaus customer :-)