SF Chronicle - Finding her bliss, a business, in an organized Oakland kitchen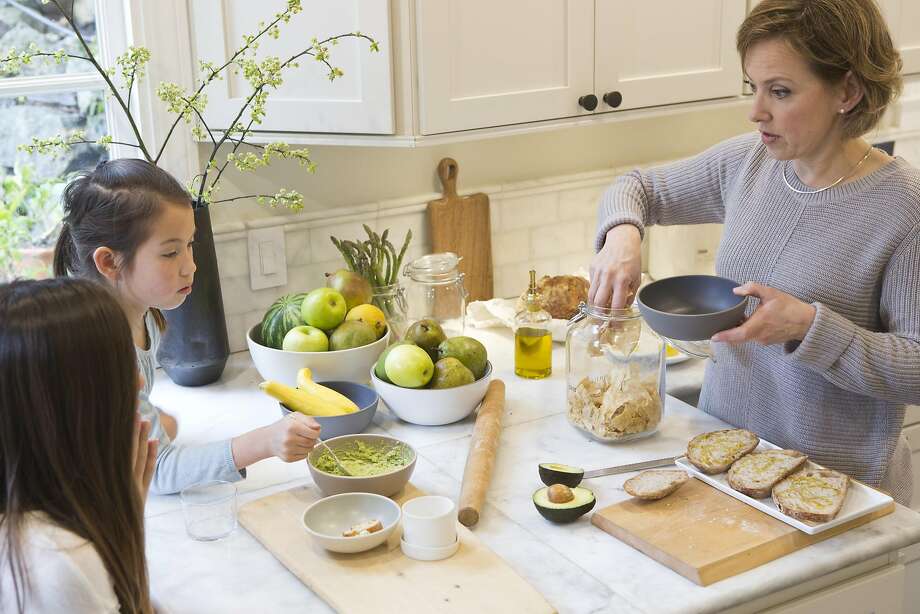 All Photos: Vivian Johnson, Special To The Chronicle
Wiebke Liu and her daughters Mia and Josie prepare lunch with Liu's mixes that she creates from scratch.
The sycamore-lined street of Wiebke Liu's Oakland home was designed by landscape architect Frederick Law Olmsted and feels straight out of a fairy tale. "He designed it with people rather than cars in mind," she says. That means electrical and phone cables are out of sight, and in view are cottages full of character, wide sidewalks and lush foliage, including an oak garden at the rear of the neighborhood homes where kids and deer explore yard by yard, fence-free.
Nature makes its way into the Liu home, too, with tons of sunlight and nature-inspired art: antique copperplate botanical engravings from Wiebke's grandfather, who was an art dealer; abstract paintings by her grandmother; ceramics that echo the shapes of branches and shells; even a vintage birdcage that is home to a family of zebra finches. "I love 18th century French mixed with midcentury modern. It reminds me of the homes of our friends in France, where we spent our summers." Wiebke (pronounced VEEP-kah) grew up in Düsseldorf, Germany, and met her husband, Fred, in calculus class as an exchange student in Missouri. "Our life really feels like an '80s high school movie with the happiest of endings," she says. Twenty years and two daughters (ages 9 and 11) later, the couple have called this Oakland neighborhood, which sits above Lakeshore Avenue, home for the last decade.
Renovations since then have included building a small guest house on the property in the same 1920s style and expanding their narrow galley kitchen with 2 extra feet of marble countertop space, where guests can linger as they wait for dinner to be served in the dining room or al fresco. One family tradition that Wiebke brought back from Germany is always leaving an extra place setting at the table so drop-in guests can feel welcome.
Revamping the kitchen also sparked an idea two years ago that would alter Wiebke's life and career. "I was hesitating moving our same old clutter back into our gorgeous new cabinets and remembered how nice my grandmother's cabinets had looked with her canning jars all neatly in a row." Her "omi" not only had an organized kitchen but cooked everything from scratch, too: "Her amazing soups from dried peas, beans and mashed potatoes never came out of the box."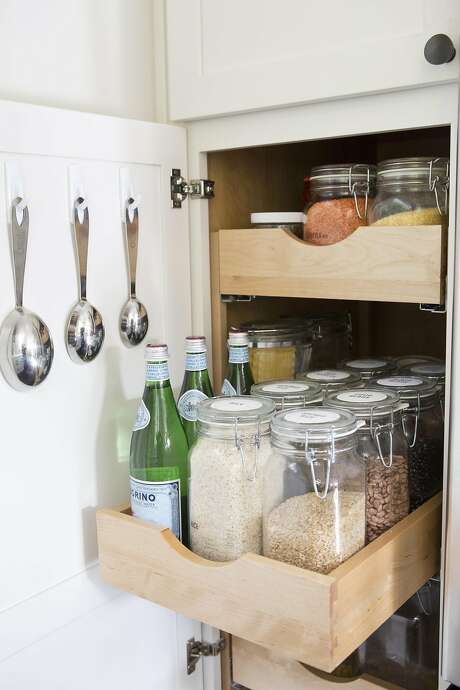 Wiebke Liu, creator of Blisshaus, helps families organize their kitchen by using jars.
 
This aha moment set Wiebke on the path to rid her kitchen of plastic, stocking up on jars to store bulk foods like pasta, rice and beans ("the airtight jars keep everything fresh longer") and rid her freezer of frozen foods like pizzas and quiches. ("Turns out cooking a quiche from scratch takes the same amount of time as heating up a frozen one!")
Fred and their daughters, Josie and Mia, had to follow one simple rule: Don't buy anything wrapped in plastic. "It's amazing how that rule shifts your behavior," Wiebke says. Now she helps other families organize their kitchens and pantries with her company, Blisshaus.com, and shows them how to cook from scratch in 20 minutes or less (with simple recipes printed on elegant jars). "Marketers have brainwashed us into thinking that making dinner is complicated and takes forever. We're the grandchildren of Betty Draper, who prides herself on TV dinners."
Fred and the girls were game for the experiment, making it a family affair. "My daughters are my chief product and recipe testers," says Wiebke. "Josie's specialty is the split pea soup. Mia makes fabulous salads and pancakes, using the pancake mix out of our jars."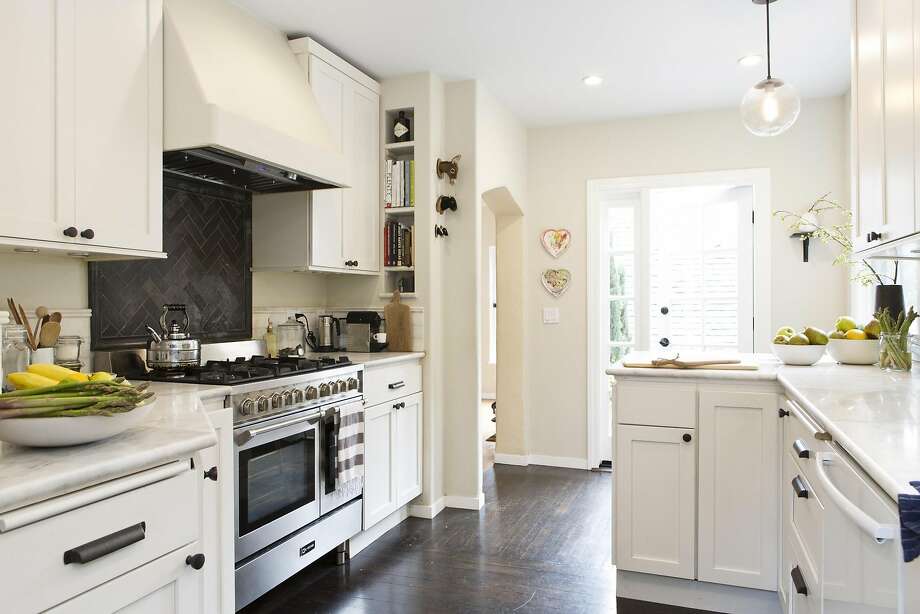 Of course, it's not all easy being green. Wiebke has yet to dream up a life hack for dental floss or her favorite electronic toothbrush head, and Fred's penchant for potato chips keeps them from kicking the potato chip bag. "Making my own potato chips is just way too laborious," she adds.
For the sake of practicality, everyone also gets one plastic pass a week. "The passes are becoming quite the currency in our house now: Want someone to do you a favor? Offer a plastic pass!" The best part, she says, is seeing their trash bin virtually empty at the end of the week. "Not producing all that garbage is such a thrill. The recycling bin is empty, too — with the exception of my wine bottles!"


Follow your bliss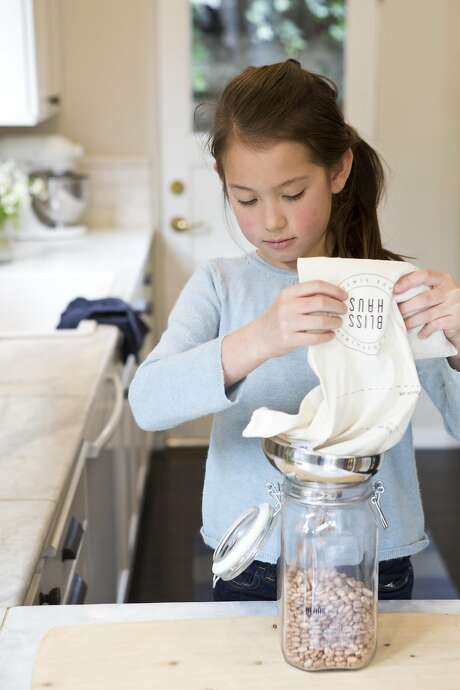 Josie Liu, 9, pours bulk beans from a Blisshaus bag into a Blisshaus jar.
Wiebke Liu's four tips for living a Blisshaus life:
Keep it uniform. "The more uniform your jars, the better. Storing food in jars is a great step to keeping food fresher longer, but when your jars are a mix of different sizes and shapes, it's difficult to keep them orderly and to have your inventory in your mind's eye."
Sometimes more is more. "Invest in enough jars to stock up on shelf-stable foods like pasta, rice, grains, cereals and flours for months at a time. These foods will keep for a long time, so save the shopping time by loading up once every few months. This way you need only one run to the market per week for your fresh produce and meats."
Most of the time, less is more.
"Use your space as your key design constraint. When your cabinets and drawers are loaded with jars, don't get tempted to jam in a few more things. Rather, use the space limits to force yourself to prioritize. Don't have room for six types of rice or five types of beans? Set up two jars each for rice and beans or quinoa and then rotate through different types as you finish a jar. This way you will actually be excited as you cook up the last batch and anticipate trying a new kind next time."
Keep it real. "Most importantly, make sure your pantry is a source of joy and not stress. It is way better for you, your family and the environment to do the Blisshaus thing 80 percent of the time and cut your waste by that much rather than burning out trying to be perfect. Don't beat yourself up for making an exception to your no-more-plastic-packaging rule every once in a while."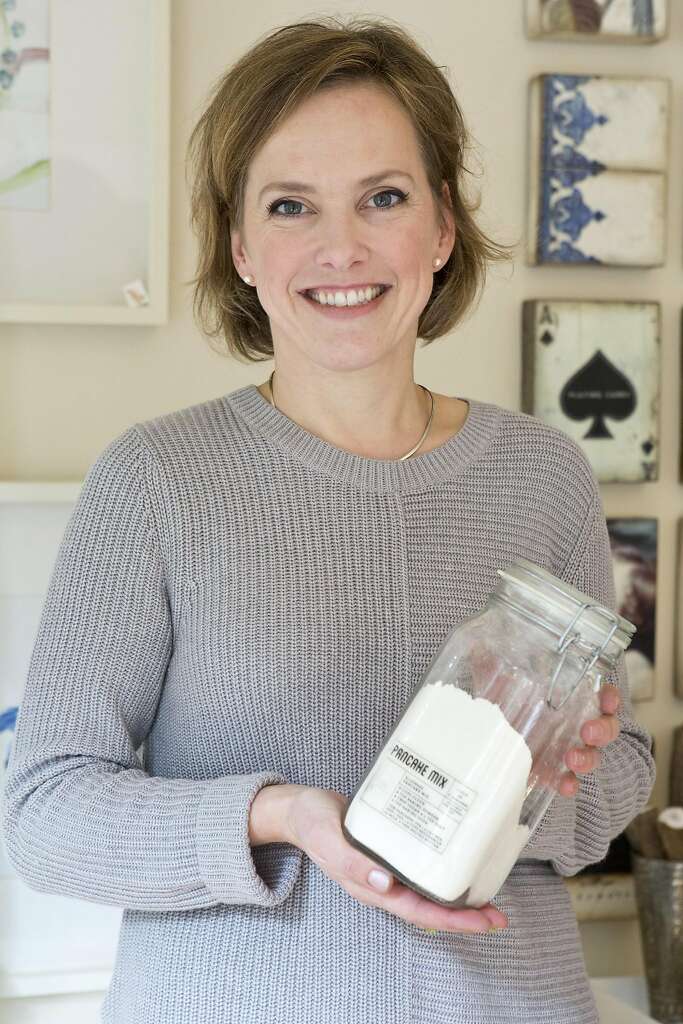 Photo: Vivian Johnson, Special To The Chronicle
— T.G.
Theresa Gonzalez is a freelance writer. Email: home@sfchronicle.com
Photos: Vivian Johnson, Special To The Chronicle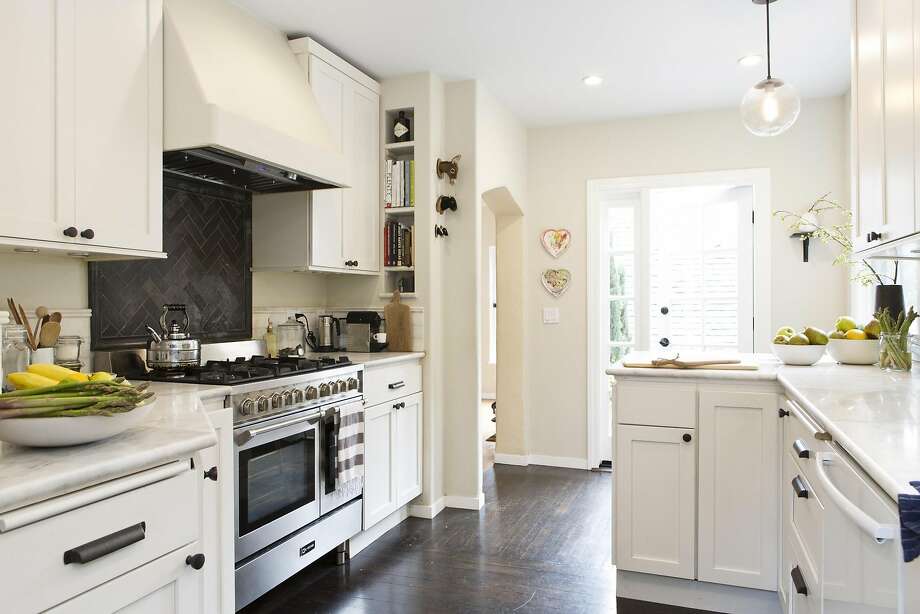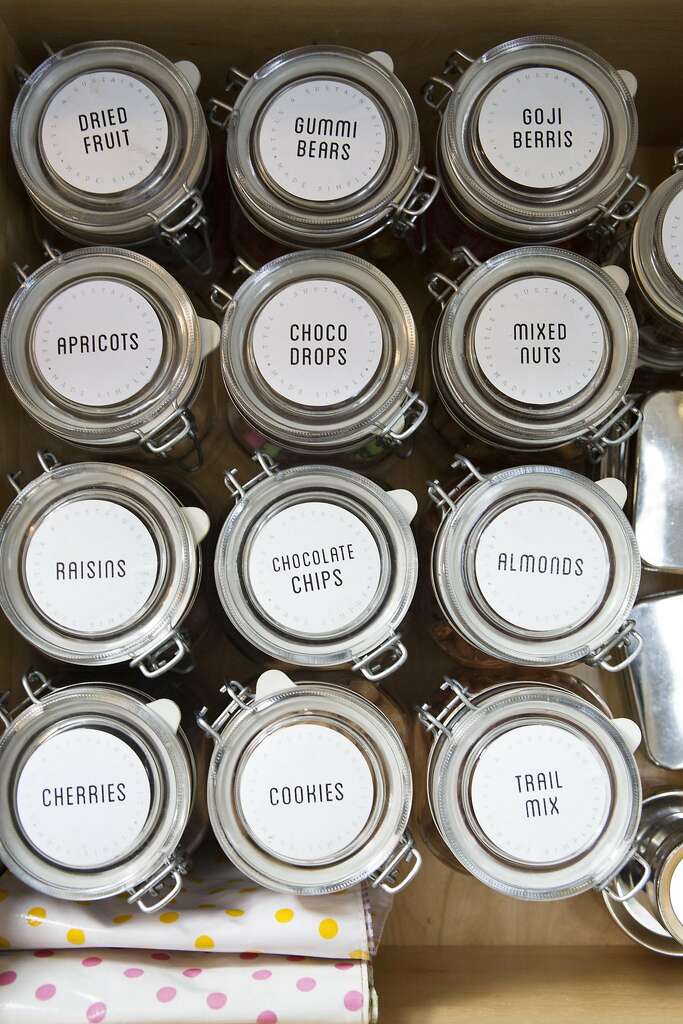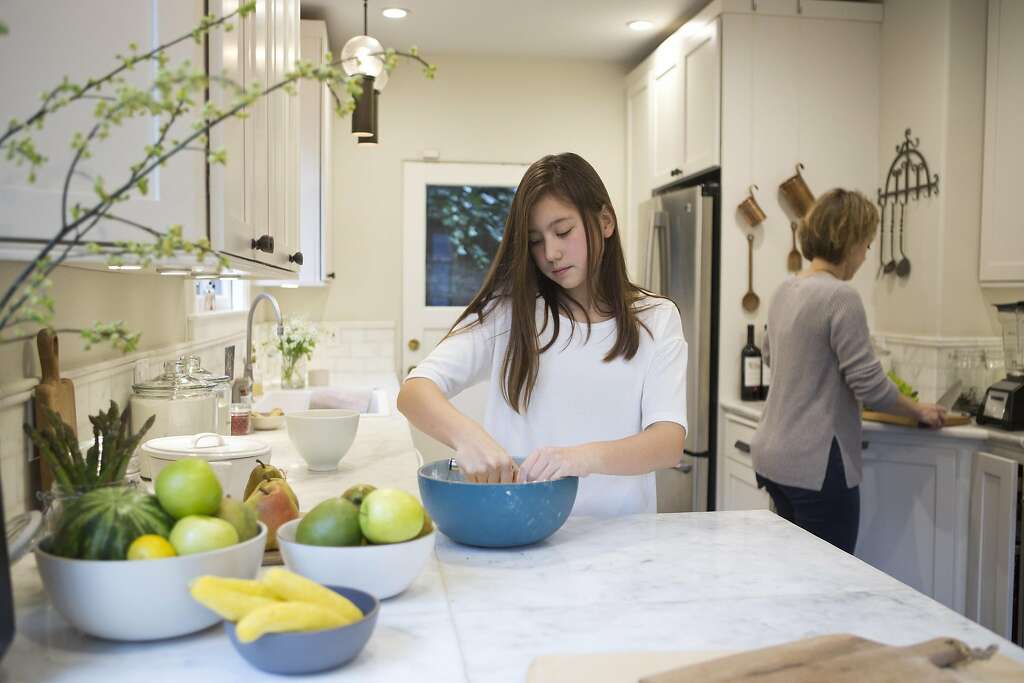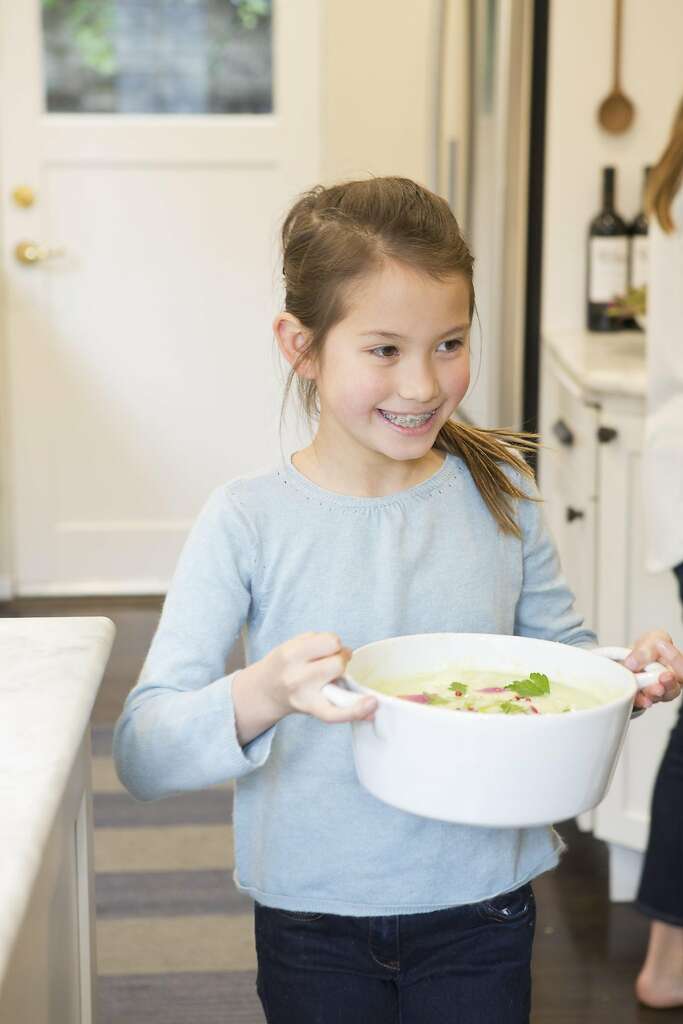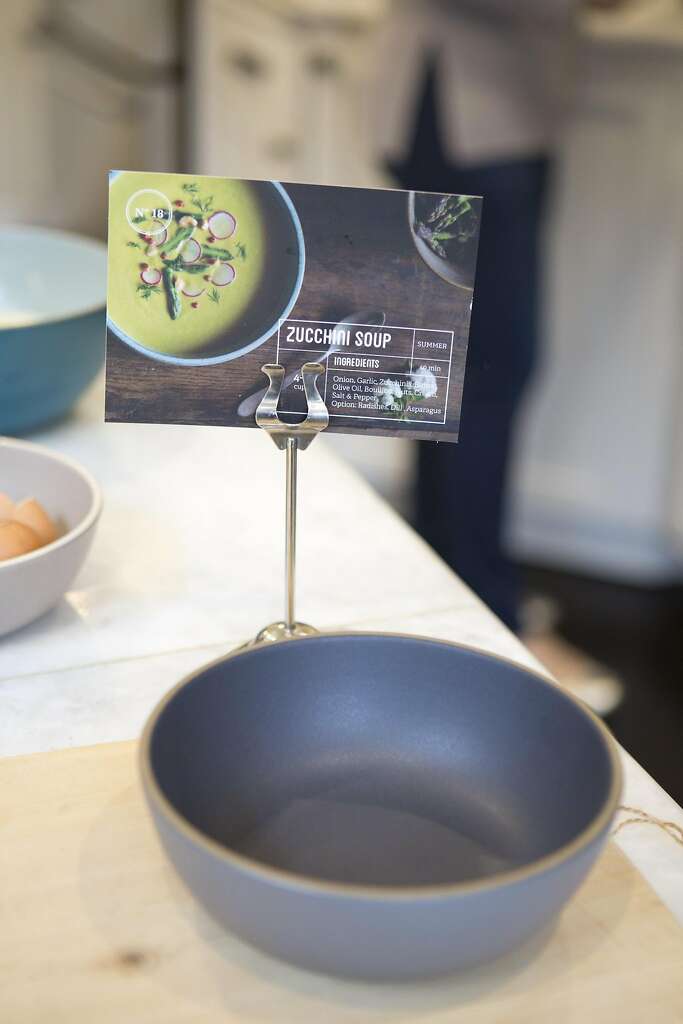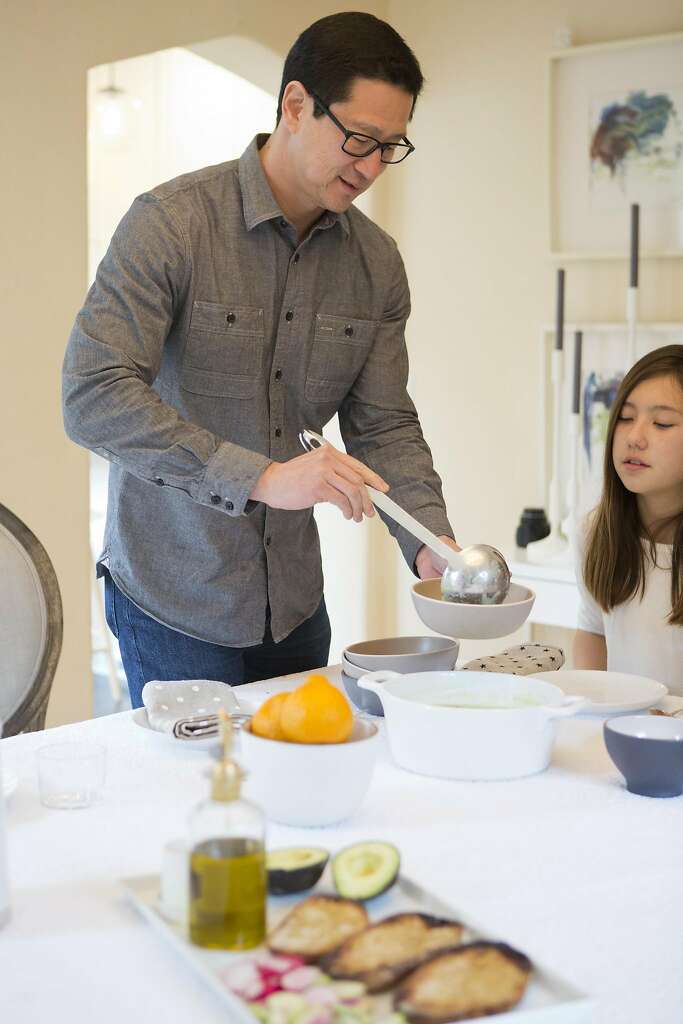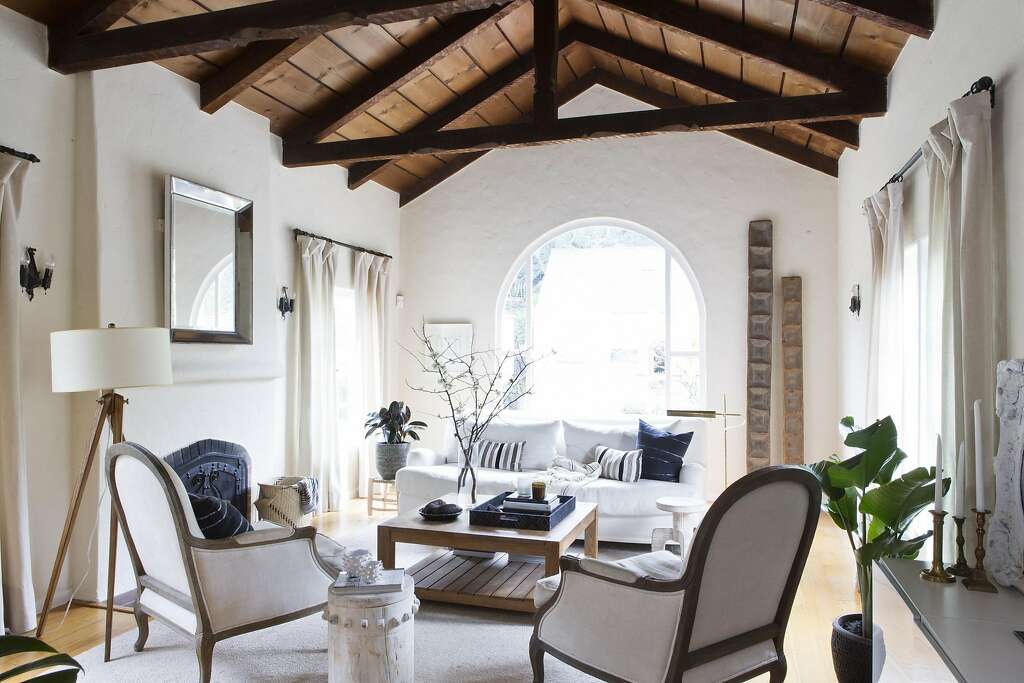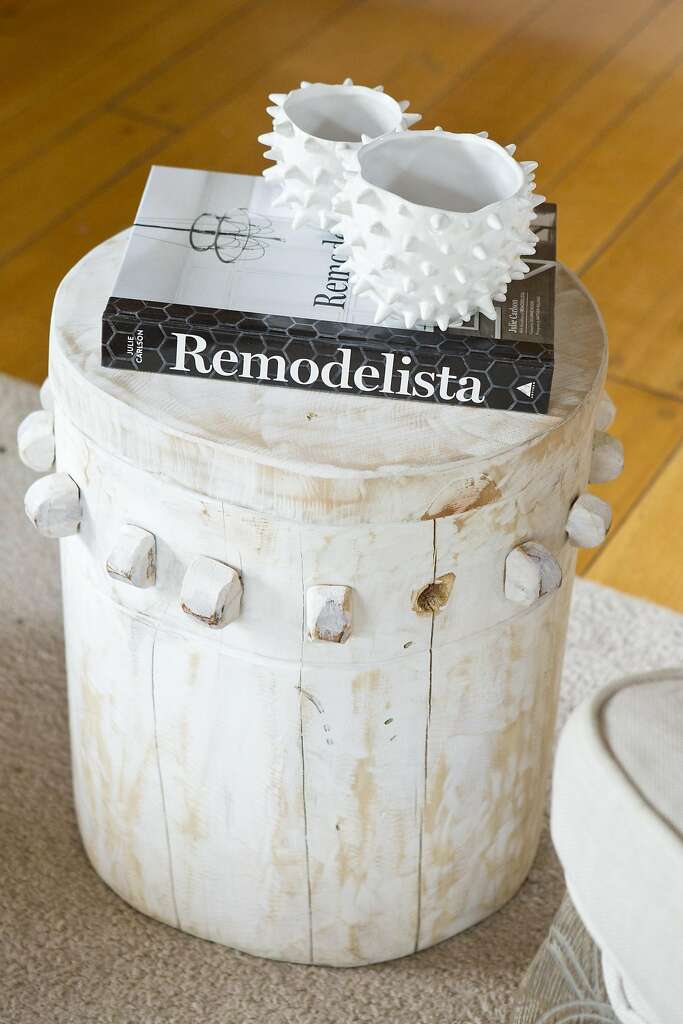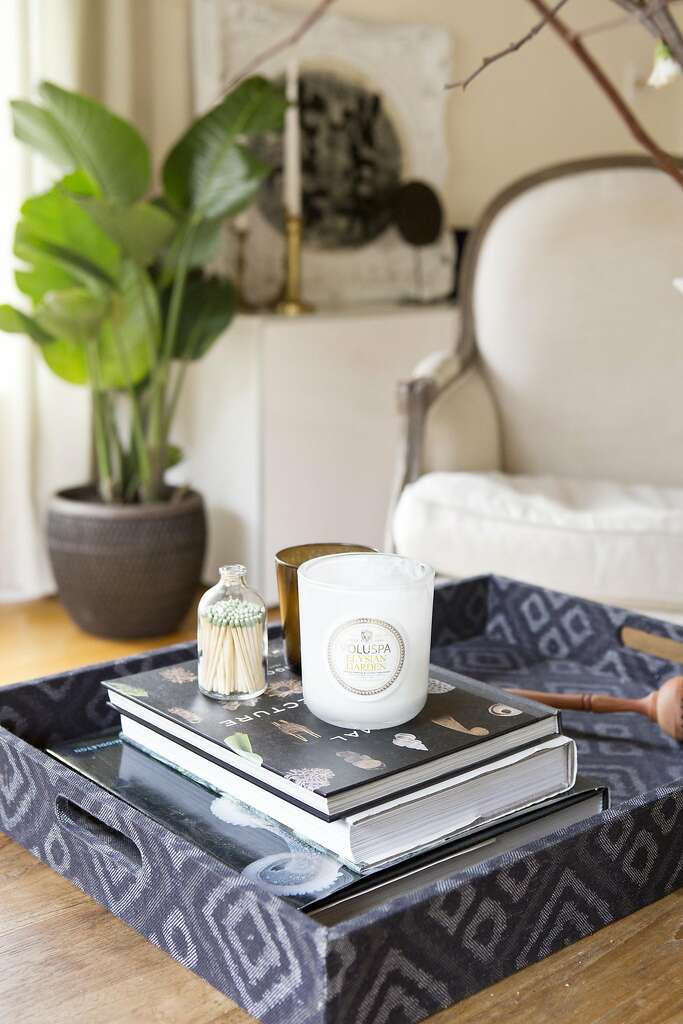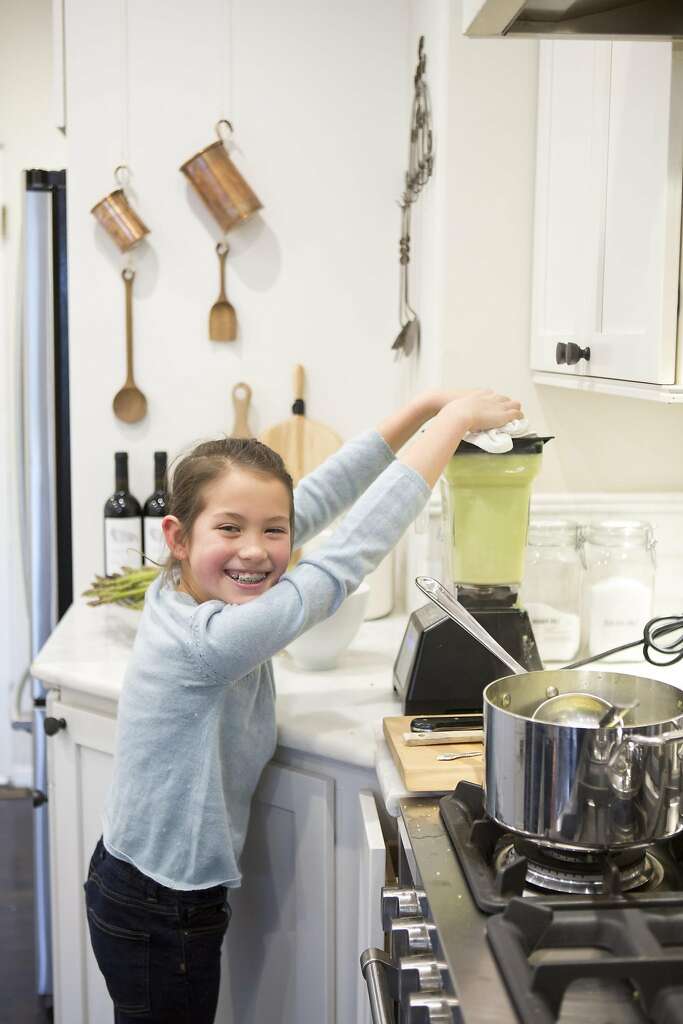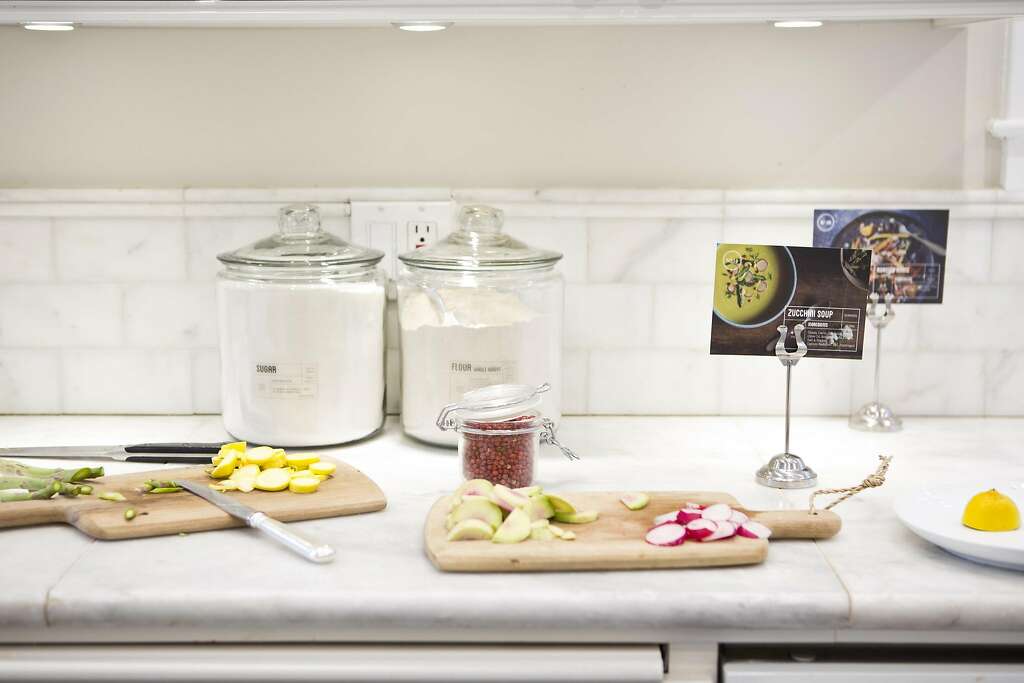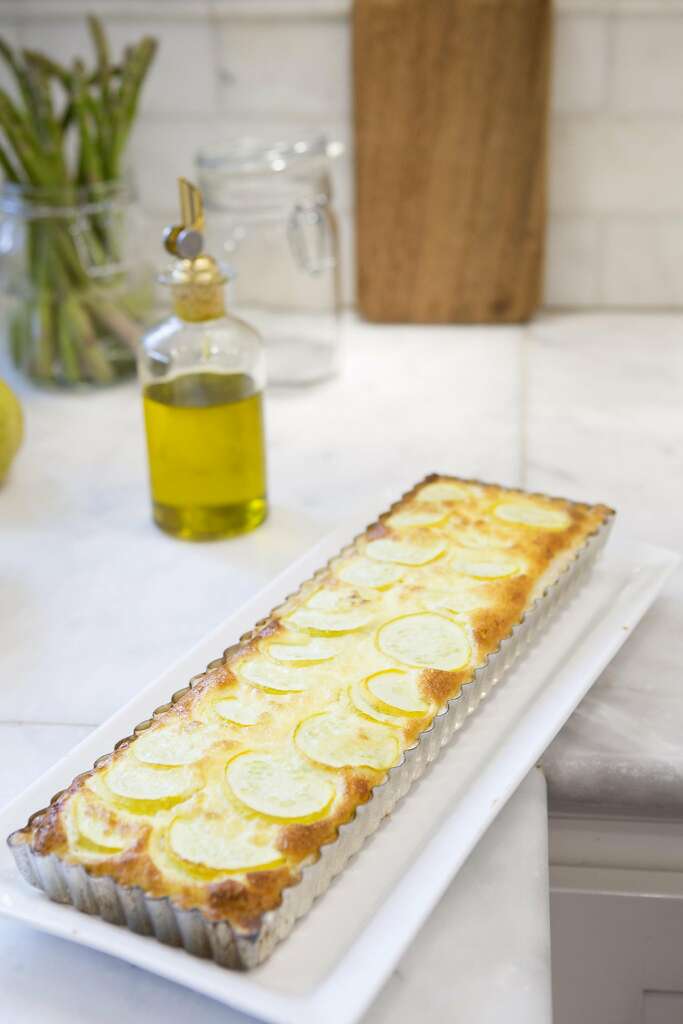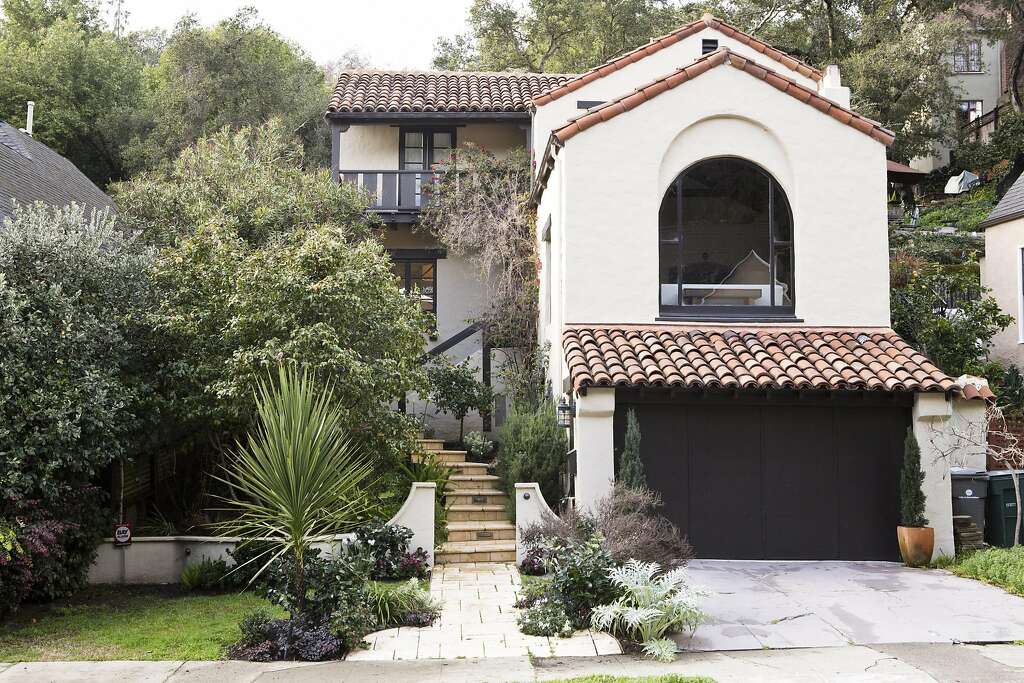 Article By Theresa Gonzalez for the San Francisco Chronicle | 
February 10, 2017

 | 

Updated: February 10, 2017 10:57am
All photos by Vivian Johnson, Special To The Chronicle